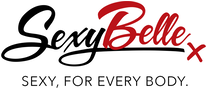 Date joined Paid On Results: 14th October 2020
Affiliate Acceptance: Auto Accept
Cookie Length: 14 Day(s)
Merchant URL: https://www.sexybelle.co.uk/
Sexy Belle offers sexy, for everybody, at amazing prices. The cheeky little sister site to Belle Lingerie. Sexy Belle's team of lingerie experts have been bringing you lingerie from well-loved brands for over 15 years. But now it's spice up many lingerie drawers! Sexy Belle brings you all the same exceptional quality as Belle Lingerie but with a touch of naughty and a handful of seduction. We have brought together a collection of sexy, flirty and fun lingerie from brands you know and love. So, you can shop seductive underwear and nightwear all in one place, with ease!
With Sexy Belle you will find an extensive range of sexy lingerie in a huge collection of styles. From everyday seduction to erotica, every woman can feel like a temptress in her own unique way. With everything from Balcony Bras, Thongs, Suspenders, Hold-ups, Corsets, Stockings, and much more, you really are spoilt for choice! Sexy Belle takes pride in integrity and transparency so you will always buy high-quality products that last. Every single item on sexybelle.com is selected by the expert team and checked for perfection, to ensure you are always happy with your order. Sexy Belle offers affordable sexy lingerie brands such as Scantilly by Curvy Kate, Contradiction by Pour Moi and Obsessive. But will always believe in investing in premium lingerie, so stock a selection of stunning luxury styles, from well-known brands like Lise Charmel, Aubade and Coco De Mer. Whatever your budget, Sexy Belle believes you can and should find seductive lingerie and nightwear that shines!
Sexy Belle has had a simple mission since day one: Sexy for everybody. A simple message, but with a great deal of importance. The company genuinely believe that every single woman deserves to feel seductive and look incredible in quality lingerie that works for her! Sexy Belle understands that everybody is unique but that won't stop us in our mission. There is a love that each woman has her own identity and a figure like no other, so endeavour to bring you a sexy size inclusive range of lingerie that is ever-growing. Sexy Belle's team of experts know what makes a great bra or a stunning brief, so take that knowledge and run with it. With bra sizes all the way from A to J cup, Sexy Belle will always try to serve stunning sexy lingerie to every woman, no matter her size or shape.
Program Commission Tiers
| | |
| --- | --- |
| 1+ sales per month | 5% of order value |
| 50+ sales per month | 7% of order value |




Program Restrictions
PPC Restrictions: We ask affiliates to please refrain from bidding on the brand name "Sexy Belle", "sexybelle.com", or confusingly similar misspellings or derivatives of the word, full or seperations on PPC search engines.


Sexy Belle Sample Creative
SOME OF THE AFFILIATES WE WORK WITH...