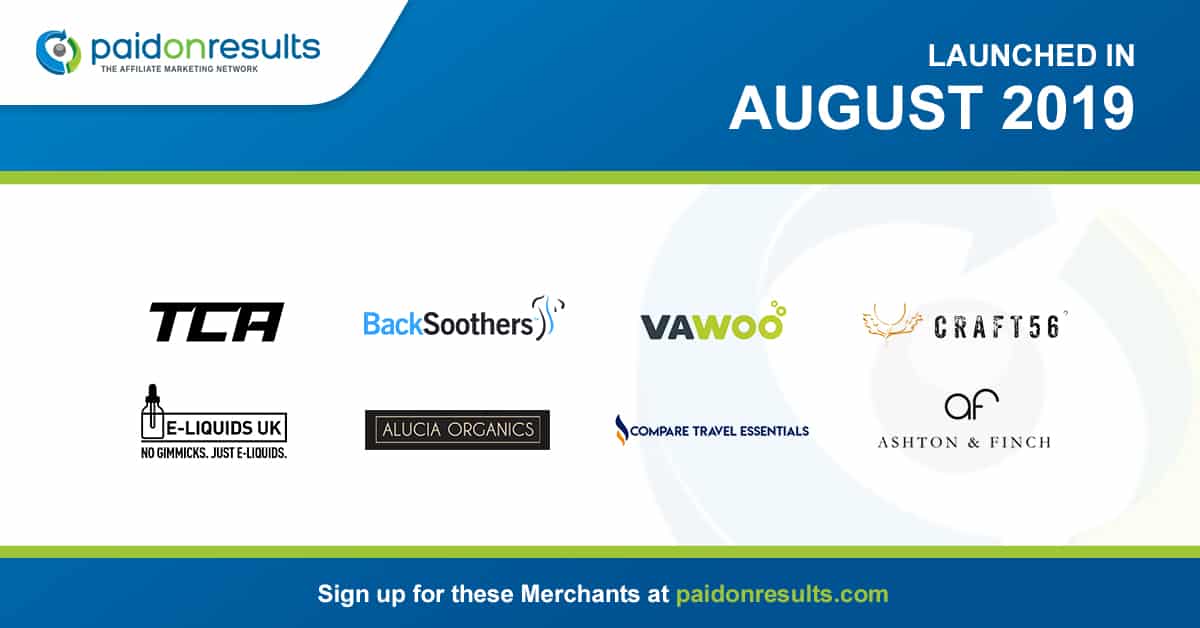 Paid On Results offers easy linking to merchant programs and automatic creative updates, with the fastest payment times in the industry! So, what are you waiting for? Join now and be an affiliate of these merchants who went live in August.
Named as 'The East London sportswear brand you should know about' and 'Sportswear innovators' by industry experts and creative directors, TCA is worn by music artist Professor Green and athletes such as Isaac Chamberlain.
BackSoothers® is one of the UK's leading designers and manufacturers of dynamic back brace supports. They work with chiropractors and focus groups to ensure we provide a wide range of lumbar supports to help restore your natural body movement and provide pain relief.
1st Vape Marketplace in the UK.  All the best Manufacturers, suppliers and distributors are gathered on our Platform where they can meet their targeted clients.
Launched in November 2017, Craft56° is dedicated to the finest craft drinks & gifts from independent producers from across the length and breadth of Scotland. 
E-Liquids UK is a well-established and highly regarded online vape shop who has been operating since 2015 and under Not Blowing Smoke Ltd since late 2016, they have delivered 250,000+ orders both B2C and B2B in that time and continue to grow at an exponential rate.
Alucia Organics produce simple yet highly effective organic skincare products using the highest quality organic ingredients from around the world. All our products are Certified COSMOS Organic by the Soil Association and Certified Cruelty Free by Cruelty Free International. They are all suitable for vegetarians and vegans with the exception of our Balms which contain beeswax.
Compare Travel Essentials was established at the start of the 21st Century and since then has become one of the leading companies in travel.
Ashton and Finch is a family run business and was established 3 years ago. They pride themselves on quality of their products, customer service (they go out of their way to help any customer!), and they're competitively priced too!
What are you waiting for? Take the first step now, you can join them through this link: https://www.paidonresults.com/merchants/all-merchants.html