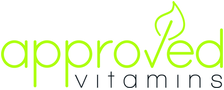 Date joined Paid On Results: 16th January 2019
Affiliate Acceptance: Auto Accept
Cookie Length: 7 Day(s)
Merchant URL: https://approvedvitamins.com/
Product Feed: Yes
Welcome to Approved Vitamins, the number 1 Online shop for all your Vitamins and Health Products.
We have close to 12,000 products on our website and our range includes all Vitamins, Minerals & Supplements, Health and Beauty Products. We also offer Nutrition appointments at discounted rates and free nutrition advice.
We offer free shipping throughout the UK with next day delivery and we also ship to anywhere in Europe. Our customer service and support is unrivalled, once a customer shops with Approved Vitamins they do not go anywhere else.
If you have any questions regarding our program, please get in touch.
Program Commission Tiers
5% of order value


Program Restrictions
PPC Restrictions: We ask affiliates to please refrain from bidding on the brand name "Approved Vitamins", "approvedvitaminstrade.co.uk", or confusingly similar misspellings or derivatives of the word, full or seperations on PPC search engines.


Approved Vitamins Sample Creative
SOME OF THE AFFILIATES WE WORK WITH...