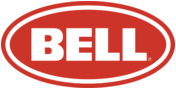 Date joined Paid On Results: 27th July 2021
Affiliate Acceptance: Merchant Approval
Cookie Length: 60 Day(s)
Merchant URL: http://www.bellbikehelmets.co.uk/
Bell Bike Helmets lead the cycling market in helmet safety. Investing heavily in research and development, we lead the market in high quality helmets suitable for all types of riders. We sell helmets for MTBers, road riders and leisure cyclists at price points to suit every budget.
Bell are one of the most recognised brands in cycling, and we are proud to lead the way when it comes to cycling safety.
Program Commission Tiers
3% of order value


Program Restrictions
PPC Restrictions: We ask affiliates to please refrain from bidding on the brand name "Bell Bike Helmets", "bellbikehelmets.co.uk", or confusingly similar misspellings or derivatives of the word, full or seperations on PPC search engines.


Bell Bike Helmets Sample Creative
SOME OF THE AFFILIATES WE WORK WITH...