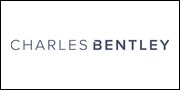 Date joined Paid On Results: 04th March 2013
Affiliate Acceptance: Auto Accept
Cookie Length: 30 Day(s)
Merchant URL: https://charlesbentley.com/
Product Feed: Yes
Charles Bentley are a family run global supplier of stylish and quality home, garden, and leisure products. We go above and beyond to help customers find the perfect products for their homes.
From dining sets to outdoor toys for the kids and all things in between, we take the hard work out of shopping for homeware by giving customers thousands of products to choose from.
We only sell products that we have discovered, created or made ourselves
With over 1,000 products in stock we offer fantastic affiliate opportunities and an excellent commission package with a base rate of 7%, rising to 8% and then 9% based on sales volumes.
Huge incentives, such as our average value order currently being £139 and a 2% conversion rate on average.
We also regularly update the banners for seasonal offers helping to support our affiliates marketing efforts.
Fantastic and broad product range for all around the home
Average Order Value £139
A conversion rate of approximately 2% (on average)
Varying commission rates starting at 7%, with the potential to reach 9%
Very low returns
Product Feed available
Timely payments of affiliates (within 22-25 days of original sale)