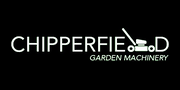 Date joined Paid On Results: 15th November 2019
Affiliate Acceptance: Merchant Approval
Cookie Length: 30 Day(s)
Merchant URL: https://www.chipperfield.co.uk/
Product Feed: Yes
Chipperfield Garden Machinery offers a top class servicing and repair facility, plus one of the largest ranges of quality Garden Machinery and accessories; all available from our brand new showroom and workshop located in the attractive village of London Colney just off the M25 motorway.

Experience

Our founders Andrew Gunn & Mark Lloyd-Wilson, have been in the business since 1988, accumulating between them a wealth of knowledge and a detailed understanding of the market. Subsequently, we can offer you the best servicing, repairs and a comprehensive range of tried and trusted industry products and accessories for all your requirements, at very competitive prices.

Care

Our experts will be delighted to offer you detailed advice on which equipment will best suit your requirements, how to use and look after your purchase, and how to keep it serviced and in optimum working condition for years to come.

Convenience

Our products are dealer backed and ready for use. If you are within our local radius (around 25 miles) we will deliver to your door and will be happy to show you how to use them if required.

You can also order our products from this website, and if you don't live locally, we can ship to you using our premium delivery services, fully supported by our unparalleled after sales service back up.
This Affiliate Program has now closed.


Program Restrictions
PPC Restrictions: We ask affiliates to please refrain from bidding on the brand name "Chipperfield Garden Machinery", "chipperfield.co.uk", or confusingly similar misspellings or derivatives of the word, full or seperations on PPC search engines.