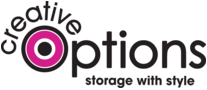 Date joined Paid On Results: 13th January 2020
Affiliate Acceptance: Merchant Approval
Cookie Length: 60 Day(s)
Merchant URL: https://www.creativeoptionsuk.com/
Product Feed: Yes
Creative Options UK is a stylish storage solution for your art & craft supplies, makeup and other hobbies.
We bring colour to storage when organising your home, garage and craft area!
Make tidying up with the kids fun with our variety of different storage solutions.
Our well-made plastic boxes and storage are great for the avid crafter who has a lot of crafting supplies for their passion, such as Papercraft, Sewing & Needlecraft, Kitchen Craft, Home Crafts, Arts, Jewellery Making, Knitting and more!
Or the Makeup obsessed girl who needs extra storage for her lipsticks, nail varnish and other beauty bits.
Find the famous Grab n Go storage solution in three different sizes, making it easy to move craft projects from room to room.
We have FREE UK Shipping and therefore are looking for predominantly UK traffic.
Program Commission Tiers
5% of order value


Program Restrictions
PPC Restrictions: We ask affiliates to please refrain from bidding on the brand name "Creative Options UK", "creativeoptionsuk.com", or confusingly similar misspellings or derivatives of the word, full or seperations on PPC search engines.


Creative Options UK Sample Creative
SOME OF THE AFFILIATES WE WORK WITH...