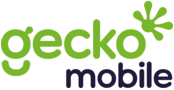 Date joined Paid On Results: 02nd November 2017
Affiliate Acceptance: Merchant Approval
Cookie Length: 90 Day(s)
Merchant URL: https://shop.geckomobile.co.uk/
Product Feed: Yes
Gecko Mobile Shop are a retailer specialising in used and refurbished high end smartphones and tablets. We have built a solid reputation online (99% of customers recommend us on reviews.co.uk), which is reflected in our high average order value and conversion rates. Customers choose us because of our low prices, next day delivery, excellent customer service, and lengthy repair/replace warranty.
We are offering a competitive cookie length and attractive tiered comission rates to reward affiliates for the value they provide.
Program Commission Tiers
| | |
| --- | --- |
| 1+ sales per month | 5% of order value |
| 30+ sales per month | 6% of order value |
| 60+ sales per month | 7% of order value |
| 120+ sales per month | 8% of order value |




Program Restrictions
PPC Restrictions: Gecko Mobile Shop has an extensive in-house PPC program. We do not want publishers to compete with our own campaign or to drive up our costs.

PPC bidding on the Gecko Mobile Shop brand name is not allowed.


Similarly, we do not allow bidding on any variations or misspellings of the brand name, full or separations on PPC search engines.


Please do not bid on any "brand + generic" keywords, such as "Gecko Mobile Shop", "geckomobileshop.co.uk", " shop.geckomobile.co.uk", "Gecko Mobile vouchers", "Gecko Mobile Shop voucher codes" .


Please ensure that the keywords the merchant has identified are added to your negative keyword list.


Using the Gecko Mobile Shop URL as your display URL is likewise not allowed.


You may not make use of Gecko Mobile Shop trademark names in your PPC ads.


Affiliates may make use of the name Gecko Mobile Shop in the description.

We will reverse commissions and reject any affiliates found breaking our PPC Restrictions

TLD Restrictions: Affiliates should not use our company name directly within a TLD (top-level domain) as this could be seen as passing off to potential customers. Affiliates are welcome to use our name within a structure.

Example 1: https://www.geckomobileshop.com/ (BAD)


Example 2: www.xyz123456.com/geckomobileshop/ (ACCEPTABLE)




Gecko Mobile Shop Sample Creative
SOME OF THE AFFILIATES WE WORK WITH...