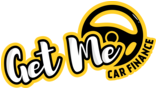 Date joined Paid On Results: 21st September 2020
Affiliate Acceptance: Merchant Approval
Cookie Length: 60 Day(s)
Merchant URL: https://www.getmecarfinance.co.uk/
GMCF is authorised and regulated by the financial conduct authority. We aim to provide affordable car financing that fits our customers needs.

We provide our customers with the freedom to get the best used car finance from a dealer of their choice? You can do that with us. With a variety of options for how to finance your car? We can do that for them too. We take the hassle out of finding and financing a car? No need to worry if they have bad credit car finance with our resources all applications will be considered.

We give our customers the help choosing the right car finance deals. There are many ways to get car finance and even with a poor credit record people can use a guarantor, who guarantee car finance repayment on their behalf.

A Broker and a Lender Get Me Car Finance Is One of the Leaders in the UK in Car Finance and Car Leasing for Good a Poor Credit Profiles.

Our Affiliate offer reflects how many clients actually take up our finance products.
Validation Of Sales
We offer £100 per confirmed sale. The information provided must be a customer wanting car finance and be able to respond to either emails or sms confirmations they provided on sign up.

Leads which do not qualify

Under 21
No UK Driving License
Provisional Licenses
Income Less £1000 pm
Non UK Resident
Voucher & Coupon Sites
Sorry we cannot accept voucher or coupon related sites at this time.
This Affiliate Program has now closed.


Program Restrictions
PPC Restrictions: We ask affiliates to please refrain from bidding on the brand name "Get Me Car Finance", "getmecarfinance.co.uk", or confusingly similar misspellings or derivatives of the word, full or seperations on PPC search engines.


Get Me Car Finance Sample Creative
SOME OF THE AFFILIATES WE WORK WITH...