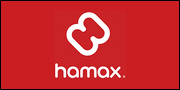 Date joined Paid On Results: 18th August 2021
Affiliate Acceptance: Merchant Approval
Cookie Length: 60 Day(s)
Merchant URL: https://hamax.co.uk/
Product Feed: Yes
WELCOME TO HAMAX
Hamax is a leading producer of child bike seats, and bicycle trailers. For more than 60 years Hamax has developed innovative products for the safe transportation of children.
These days, it is not all about transportation, spending time with the family is a precious gift and health is more important than ever. At Hamax, like to contribute to family time, healthy outdoor activities and a smooth organisation of everyday life. We have created products that promote time together – making memories that will be treasured for many years to come.
The Hamax adventure started back in 1958, on a small island in the Oslofjord, Norway where plastic components were produced. In the early 1960's, winter sleds and mini-skis were developed, and in 1981 the very first child bicycle seat was introduced to the market. Over the years, Hamax developed into a leading, global supplier of children's products. Constantly evolving and leading right up to the birth of a new product line in 2016 – the bicycle trailer.
Today, Hamax runs a lean, dedicated, and innovative operation built on a total focus on safety, quality, and design. As an increasing number of families choose to replace the second car with bicycles, the safe transportation of children is more important than ever.
Hamax products are adapted for multifunctional use and make it easy to live a healthy, fun, and sustainable lifestyle.
WHY WORK WITH HAMAX?

As an affiliate provider for Hamax, you're working with the best right from the start. A market-leading brand with a wide-reaching customer base in the outdoor industry. Hamax are focused on innovation and provides functional, safe, and stylish child transportation solutions.

Markets include:
Cycling
Jogging
Skiing
Town and City life
Family-friendly outdoor adventures

Products include:

Bicycle Trailers
Child Bike Seats
Spare Parts and Accessories
Program Commission Tiers
3% of order value


Additional Information
Introductory Commission Rate until the 30th September 2021 we are a paying a higher introductory commission rate of 10%! On the 1st October the commission rates will return to our standard rate of 3%




Program Restrictions
PPC Restrictions: We ask affiliates to please refrain from bidding on the brand name "Hamax", "hamax.co.uk", or confusingly similar misspellings or derivatives of the word, full or seperations on PPC search engines.


SOME OF THE AFFILIATES WE WORK WITH...