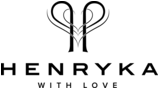 Date joined Paid On Results: 05th October 2012
Affiliate Acceptance: Auto Accept
Cookie Length: 30 Day(s)
Merchant URL: https://www.henryka.co.uk/
At Henryka we pride ourselves on having only the best quality unique Baltic amber and silver jewellery and yet keeping it surprisingly affordable. Each piece is handcrafted and no two pieces are ever the same. We have increased our product range considerably and now offer one of the most diverse and unique collections of Amber in the UK.
Since the Company formation in 2006, we have taken an immense amount of time and effort to develop our relationships with the best manufacturers of amber jewellery in Gdansk, Poland. We are now able to work alongside the craftsmen combining our jewellery designs and their crafting skills. In doing so we are able to bring to the market place Amber as you have never seen it before. We offer an extensive range of designs and we are sure you'll find pieces you love as much as we do.
Summary
Strong Conversion Rate
Average Basket Value £37
High quality, user friendly website with over 2000 products
Achievable incremental commission structure up to 8%
Cookie length: 30 days
Low returns rate
We aim to work closely with our affiliates to build long term relationships and will be here to answer any questions and help to ensure your programme with us is a great success.