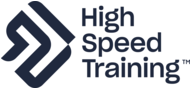 Date joined Paid On Results: 14th November 2013
Affiliate Acceptance: Merchant Approval
Cookie Length: 60 Day(s)
Merchant URL: https://www.highspeedtraining.co.uk/
High Speed Training offer over 150 accredited online training courses across a wide variety of subjects.
We have over 10 years experience in helping individuals and businesses find the training they need. We combine best-in-class content developed by industry experts with outstanding customer support to deliver our highly rated e-learning offering. Every course we offer is certified by CPD, with many also being approved by RoSPA or endorsed by the Institute of Hospitality, to ensure that our courses provide learners with the information they need to stay safe at work, comply with the law and reach their professional goals. Our training can be taken on any device with no time limits - learners can stop and start as they wish.
We offer a diverse course range across the following categories:
- Food Hygiene
- Health & Safety
- Business Skills
- Health & Nutrition
- Safeguarding People
- Financial Services
- Personal Development
Why join the High Speed Training Affiliate Program?
- We are an industry leading, well established and trusted brand with over 10,000 five star reviews
- We provide a huge course offering relevant across many major sectors
- Average order value £59
- Average conversion rate 5.1%
- Bespoke affiliate marketing support including text links, banners and custom creative available on request
- Up-to-date product feed available, with high quality images included
Any infringements of the program terms and conditions will result in a decline of any pending commissions and suspension from our Affiliate program.
Please note: we distinguish between affiliates and resellers. We do not allow affiliates to buy courses through their own affiliate links in order to receive further discounts. If you wish to bulk purchase courses from us to resell, you must get in touch with us directly. We may have discounts available through our sales team.
Program Commission Tiers
| | |
| --- | --- |
| 1+ sales per month | 20% of order value |
| 50+ sales per month | 25% of order value |
| 100+ sales per month | 30% of order value |




Program Restrictions
General Conditions:

Affiliates are NOT permitted to:

Use creative that has not been approved by High Speed Training and is not available in the Paid On Results Affiliate interface.


Display offers and promotions that are not accurate and are unavailable on the High Speed Training website.


Collect financial details of customers acting on behalf of High Speed Training.


Put the High Speed Training website into frames, replicate the website or duplicate any part of our content.


Register any domain names that are similar, or confusingly similar, or have the specific, or accidental intention or consequence of leading visitors to think they are being directed to highspeedtraining.co.uk.


Affiliates should not buy courses through their own affiliate links. If you use your own link to buy courses the sales will be void. If you are looking to bulk buy courses for resale, we can organise a bulk discount for you directly. Contact us on 0333 006 7000.

PPC Conditions:

Affiliates are permitted to:

Send PPC traffic to their own site before High Speed Training.


Bid on generic product related terms.


Operate on all search engines.

Affiliates are NOT permitted to:

Send traffic directly to High Speed Training from search engines.


Register or bid on High Speed Training brand terms, misspellings, or domain names, on any search engine or similar services.

Affiliates are asked to include High Speed Training brand and misspelling terms, and domain names as negative keywords in all of their search engine marketing campaigns.

High Speed Training are unwilling to pay for traffic driven by Affiliates who have ads appearing on our brand terms.

Discount/Voucher Code, Cash Back and Loyalty Affiliates:

High Speed Training do not work with sites where promotion is relating to discount/voucher codes, loyalty or cash back schemes.

Social Media Advertising:

Social media advertising on our brand name or variations of our brand name is strictly prohibited. Misspellings are also not accepted.

Use of our urls is not accepted - advertising must link to the affiliates site or content first before reaching our domain.

The use of our brand name is not permitted in any part of the social advert.

Product Feed Conditions:

Data and images of all of our training courses is available on our product feed. The feed is frequently updated to ensure course details are kept up to date.

Training courses are regularly added and changed and it is the Affiliate's responsibility to ensure that the latest details are displayed on their websites.

Please do not submit our course feed to Foogle, PriceRunner or any other third party feed based comparison site.