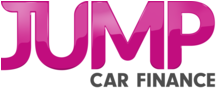 Date joined Paid On Results: 24th May 2022
Affiliate Acceptance: Merchant Approval
Cookie Length: 30 Day(s)
Merchant URL: http://www.jumpcarfinance.com/
Affilliates... Welcome to JUMP Car Finance.
We are an experienced team who are on a mission to change the way customers are dealt with when buying a car on finance. It's easy to see why we are 5* Google rated when customers deal with us as they are always at the forefront of the operation.
We have built an incredibly complex automation piece that works inside our CRM ensuring that maximise every opportunity with each client. We call every customer 45 times over 11 days at differing times of the day, we have automated personalised SMS and emails which go to the client, and also after the 11 days we carry on nurturing the lead with email campaigns.
We are just entering a growth stage and are renovating a new office which is double the size to grow our sales team. We like working with partners for the long term and grow our business relationship and offering together. We are transparent and will happily share data back to assist in where our best conversations are from.
Our entire team has all worked in the motor finance industry for years and are experts at what they do. We strive hard for excellence and only provide the best service to the customer in a professional and compliant manner.
THE CUSTOMER
We bespoke the experience for each customer by:-
Giving them a dedicated account manager.
Explaining the process in a way that puts them at ease and fully demonstrates 'what's next' so there is no confusion or surprises.
Carrying out thorough due diligence on the car and the dealer to make sure they are buying a good car from a reputable dealer'
Offering a bespoke car sourcing service, sending the client qualified options based on their criteria and budget.
Every customer to us is a VIP!
LENDERS AND CLIENT CRITERIA
We operate in the mid-prime to the sub-prime sector, expertly dealing with the slightly more challenging credit profiles. We can even help people who are on benefits, in IVA's, have been bankrupt, have low incomes, income/benefit mix etc.
We would be looking for clients with the following criteria:-
Employment Type - A mix of all including benefits.
Age - 23 - 65.
Geographics - All of UK and NI.
Income - Minimum £1000 NET
There are a couple of ways that we can validate a completed deal. We are extremely transparent in how we operate so if you require feedback and reporting we can offer this at any time. We can even create you a login to our system (GDPR compliant with limited access) - So you are able to see every lead in play and what stage it is at etc. We can look to setup an automation piece when a deal is funded and we change the status to 'Paid Out' it will trigger a post-back and confirm a deal has been completed and a commission has been earned.
Any sale qualifies for the commission regardless of the deal value. A deal can be as quick as the same day, but on average it takes around 4 days to close and payout a deal.
Our team is highly experienced and partnered with the market-leading automation we have built and the flexibility and relationship we have with our lending panel, we are able to offer top-end conversions.
Thank you for taking the time to read, I am open to any questions that you may have. We are poised and ready for growth, we are looking for partners who can offer good quality material and we can easily up to appetite for leads and monetise more material for you.