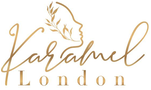 Date joined Paid On Results: 26th January 2021
Affiliate Acceptance: Merchant Approval
Cookie Length: 120 Day(s)
Merchant URL: http://karamelondon.co.uk/
Karamel London is a black female-owned business. Founded by Lady Wesa; Angolan born, raised in Portugal she now lives between the UK, the Netherlands and Dubai.
Karamel London believes the beauty of a woman lies in her skin and face. Our products develop and enhance each person's individuality and beauty.
Our mission is to build the pride and self-confidence of every woman through our top-quality skincare, makeup, lashes and hair extensions.
We are hardworking, smart, and purpose-driven, and we strive to maintain our brand reputation with its unrivalled quality, professionalism. We deliver exceptional customer service and we are committed and dedicated to giving our customers quality products over quantity.
Karamel London offers a carefully designed approach to skincare and the art of beauty as we believe in empowering women through our products. Our demographic is both women and men, of ALL ages!
There is something for everyone at Karamel London, our customers include both teenagers and mature women in their prime, and those living their beautiful lives over 60+. We support the idea that men can wear makeup too if it pleases them!
Our makeup and skincare is suitable for all skin types and is cruelty-free and vegan-friendly.
JOIN US! We would love to welcome you to our global team of women and men who celebrate the art of self-expression through transformation.
This Affiliate Program has now closed.


Program Restrictions
PPC Restrictions: We ask affiliates to please refrain from bidding on the brand name "Karamel London", "karamelondon.co.uk", or confusingly similar misspellings or derivatives of the word, full or seperations on PPC search engines.


Karamel London Sample Creative
SOME OF THE AFFILIATES WE WORK WITH...