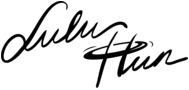 Date joined Paid On Results: 12th June 2019
Affiliate Acceptance: Merchant Approval
Cookie Length: 60 Day(s)
Merchant URL: https://luluhun.co.uk/
Product Feed: Yes
Lulu Hun is a Fun, Exciting, Kwirky, Unique, Ladies Shoes & Accessories brand.

Lulu Hun the brand was started in 2015 in London as a vintage inspired footwear brand, which has now expanded into selling accessories and the plan is to keep the product growth while focusing on the quality of the product in the market. Currently the brand is sold by over 30 stockists worldwide.

Our collections are created combining the 40's & 50's aesthetic, with elements of the new emerging pop culture, all mixed with a good dose of rock and roll! Our mission is developing a range of products recognisable for comfort and aesthetic, with particular attention to detail. Super sexy heels, funny flats, romantic block heels, comfortable wedges, Men's style brogues, are designed to give the opportunity to each customer to express their personality with a particular pair or style, feeling sassy and unique!
We believe a pair of shoes can really change your outfit!
We believe with good commission rates for affiliates, worldwide shipping and fast delivery times for our customers.
Our partnership can be very beneficial for both parties.
Our Website is very user friendly for good conversion rates
Free shipping over £70 for UK orders
One of a kind shoes which are different from the high street, great for niche buyers
Various secure payment options, (google pay, paypal, amazon pay)
This Affiliate Program has now closed.


Program Restrictions
PPC Restrictions: Lulu Hun has an extensive in-house PPC program. We do not want affiliates to compete with our own campaign or to drive up our costs.

PPC bidding on the Lulu Hun brand name is not allowed.


Similarly we do not allow bidding on variations or misspellings of the brand name (such as LuluHun or Lu lu Hun).


Please do not bid on "brand + generic" keywords, such as "Lulu Hun offers", "Lulu Hun voucher codes" .


You may not make use of Lulu Hun trademark names in your PPC ads.

We will reverse commissions and reject any affiliates found breaking our PPC Restrictions


SOME OF THE AFFILIATES WE WORK WITH...