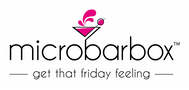 Date joined Paid On Results: 13th February 2017
Affiliate Acceptance: Merchant Approval
Cookie Length: 30 Day(s)
Merchant URL: https://www.microbarbox.com/
Product Feed: Yes
MicroBarBox offer that friday feeling across the UK in the form of a bar in a box. Our Gift Boxes are full of artisan spirits and mixers enabling the recipient to enjoy great tastes in their home. Gifting has never felt better with MicroBarBox; there truly is a gift box for everyone. The overall theme for all of our gift boxes is simply fun and great taste combinations, wrapped up in a beautiful box, making them perfect presents.
MicroBarBox opened its virtual doors in May 2015 and has since been taken on a journey of discovery amongst Britain's 100s of independent distilleries, finding amazing tastes with beautiful branding. We deliver within the UK and all our boxes can include a custom Gift Card, so the lucky recipient knows who to thank... or who to share it with.
We also offer the opportunity to become members of our Gin Club and Cocktail Club. Both subscriptions are perfect for those who want the thrill of a new drinking experience on a more regular basis, both in the comfort of their own home. Each box delivered will ensure our members have a lovely surprise through their door and the chance to find their new favourite tipple.
MicroBarBox want to offer our customers the full experience, so if your new favourite tipple is found and you want more of it, then our Bottle Shop is sure to stock the full-sized bottles of some of the Great British artisan spirits featured in all our boxes.
Program Commission Tiers
7% of order value


Program Restrictions
PPC Restrictions: Microbarbox has an extensive in-house PPC program. We do not want affiliates to compete with our own campaign or to drive up our costs.

PPC bidding on the Microbarbox brand name is not allowed.


Similarly, we do not allow bidding on variations or misspellings of the brand name (such as Micro Bar Box or Micro Barbox).


Please do not bid on "brand + generic" keywords, such as "Microbarbox offers", "Microbarbox voucher codes".


Please ensure that the keywords the merchant has identified are added to your negative keyword list.


Using the Microbarbox URL as your display URL is likewise not allowed.


You may not make use of Microbarbox trademark names in your PPC ads.


Affiliates may make use of the name Microbarbox in the description.

We will reverse commissions and reject any affiliates found breaking our PPC Restrictions

TLD Restrictions: Affiliates should not use our company name directly within a TLD (top level domain) as this could be seen as passing off to potential customers. Affiliates are welcome to use our name within a structure.

Example 1: http://www.microbarbox.co.uk/ (BAD)


Example 2: www.xyz123456.com/microbarbox/ (ACCEPTABLE)

Voucher Codes: We will be monitoring affiliate activity in terms of voucher/offers and the listing of false or invalid codes (or other offers/promotions) will result in voiding of sales and potentially removal from the program.