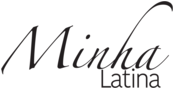 Date joined Paid On Results: 04th August 2020
Affiliate Acceptance: Auto Accept
Cookie Length: 60 Day(s)
Merchant URL: https://minha-latina.co.uk/
Product Feed: Yes
Who we are?
We are Minha Latina, a Jewellery store with amazing pieces of Sterling Silver 925. All our jewelleries are unique, delicate and follow the rules of commerce with precious metals. Our Brand Ambassador is Claudilene, a jewellery expert with over a decade experience in crafting jewellery. We are new, fresh and we want to leave a stamp on the Market with our brand providing the perfect quality of service and making our customers part of our movement.
What will we offer to our Affiliates?
Our commissions go up to 15%. Depending on results this may change and get even higher. We aim to combine satisfaction with tenacity and reliability to keep our affiliates happy.
We are a new business and we are placing our seed on the market, right now. We want you to be with us from the beginning of our journey and be a part of the Minha Latina family, our friend and our business partner. If you decide that you want something for yourself, a friend or relative, we do have a special discount just for you.
How do we satisfy our clients?
If you will be our affiliate you might want to know what we offer our customers and how we do business: Each of our customers has the ability to purchase jewellery items with "Buy Now - Pay Later" due to our partnership with Klarna. They also get FREE UK DELIVERY and other incentives to come back to our store. Each of our products comes directly with our signature Jewellery Box that can be used for gifting purposes and our jewellery cleaning cloth. All in an Environmentally Friendly package, for free, as a gift for being a Minha Latina customer.
What we sell
Sterling Silver 925 bracelets, earrings, bangles, necklaces, children jewellery, anklets and sets. All of our jewelleries are Hallmarked with "925" and are being sold together with our Sterling Silver Warranty.
Our Market
Amid the pandemic the jewellery market it's in continues rising. Minha Latina's customer base is made of women between 20-59. We are focused on the UK market but we also sell internationally. Women in 2020 are focusing on the latest trends of necklaces, hairpins and bangles where we are sure we can satisfy the demand.
If you need more information about our business or program we will be happy to respond to any questions. Just send us an email!
Resources / Creative
If the resources are not enough, or you don't think they work for your audience, we are pretty flexible so just ask and our designers will make new ones to fit your audience. Just need the dimension you want and if the call to action needs to be different.
Start your journey with Minha Latina
Our Affiliate is Our Partner
Program Commission Tiers
| | |
| --- | --- |
| 1+ sales per month | 5% of order value |
| 10+ sales per month | 7.5% of order value |
| 25+ sales per month | 10% of order value |
| 50+ sales per month | 15% of order value |




Program Restrictions
PPC Restrictions: We ask affiliates to please refrain from bidding on the brand name "Minha Latina", "minha-latina.co.uk", or confusingly similar misspellings or derivatives of the word, full or seperations on PPC search engines.


Minha Latina Sample Creative