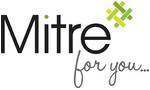 Date joined Paid On Results: 05th August 2013
Affiliate Acceptance: Merchant Approval
Cookie Length: 30 Day(s)
Merchant URL: https://www.mitrelinen.co.uk/
Welcome to the Mitre Linen program, with commissions starting at 8% and going up to 12% per sale!
About Mitre Linen
Mitre are market leaders in the linen and soft furnishing industry. Mitre brings hotel quality products direct to your home.
Having been founded in 1946 in St Pauls London, we are extremely proud of our British Heritage. Over the last 70 years we have built a reputation for quality and reliability which has led us to supply some of the most prestigious locations in the UK including The Royal Household with bed linen, pillows, duvets and soft furnishings of the highest quality. There are high stock levels of all of our products, and our Internet orders are processed daily so that we can ensure that 98% of all orders are dispatched on the same day. Delivery for mainland UK orders is FREE on values over £100 (ex VAT).
Mitre is the proud holder of the Queens Royal Warrant, synonymous with the quality and history of our high grade products and service.
Our Affiliate Programme
Affiliates earn between 8 and 12% on every sale generated.
Our average order value is over £47, so your commission will be £3.10-£4.70 per sale.
Cookie length is 30 days.
Automatic Approval
Generic voucher codes provided via the voucher management tool. Exclusive voucher codes provided on request.
Please note however that commissions are paid on total basket value minus VAT and delivery. Transactions are validated once orders have been dispatched and the returns period has passed (usually within 14 days). Commission for online orders is paid on final transaction amount after all discounts have been applied.
Creative and Banners
Mitre Linen provides a variety of banners (a product feed is in development and all affiliates will be informed when this is ready for use). We would request that affiliates do not alter any of the creative or text links available without prior written consent. Affiliates are also requested not to hardcode banners into their sites, so that any creative updates take immediate effect.
Affiliates are requested to make every effort to maintain the most current pricing information in their promotions.
Feedback and Support
Please send all feedback and questions on the Mitre Linen affiliate programme to Beth Pearce, beth.pearce@mitrelinen.com or call 01685 353 456
This Affiliate Program has now closed.


Program Restrictions
PPC Restrictions:

We encourage PPC activity for NON-BRAND terms only. Mitre operates a strict PPC policy on BRAND terms. Affiliates are NOT permitted to bid on branded searches or display our brand terms, including, but not limited to, "mitre linen", "mitre", "mitreforhome.com" in any advert text. This restriction also applies to misspells, broad-match, extended-match and hybrid phrases. Affiliates are required to ensure that Mitre brand terms and misspells are added on to their negative keyword list.


Affiliates are NOT allowed to use our brand names (or misspells) as part of a domain or sub domain link. You can use the Mitre brand as a sub folder, e.g. www.mitreoffers.co.uk is NOT allowed however www.yoursite.co.uk/mitre is allowed.


These terms and conditions apply on any ad platform, including, but not limited to search engines, content networks and social networking platforms.




Mitre Linen Sample Creative
SOME OF THE AFFILIATES WE WORK WITH...