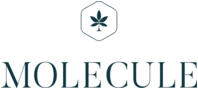 Date joined Paid On Results: 13th January 2021
Affiliate Acceptance: Merchant Approval
Cookie Length: 30 Day(s)
Merchant URL: https://www.moleculehealth.com/
We're Molecule, a premium and trusted CBD retailer. We source the finest CBD products that are organic and ethically produced - we triple batch test all of our products, meaning that the quality is the best it can be and consumers can experience the full benefits of CBD from a trusted source.
CBD is fast becoming a 'go to' natural remedy for many people, including celebrities such as Kim Kardashian, Jennifer Anniston and Gwyneth Paltrow. Extracted from the hemp plant, CBD is the non-psychoactive part of the plant, meaning it doesn't get you high. Making it safe to consume daily.
CBD works with the body's Endocannabinoid system, a molecular system responsible for regulating and balancing many processes within the body, including immune response, communication between cells, appetite and metabolism, memory and more. CBD acts upon CB1 and CBD2 receptors, stimulating the endocannabinoid system, helping to promote homeostasis, the regulation of the internal conditions - thus helping to reduce pain and decreasing inflammation, along with helping to alleviate anxiety and stress.
We offer a range of products that can be ingested and applied topically - ranging in strength to help your consumer's needs. Our best sellers include CBD Oils to help you sleep, CBD capsules to help to have more clarity in your day, CBD gummies and chocolate fun and tasty ways to get a moment of calm. CBD gels to help relieve pain, and some amazing CBD beauty and skincare products that help to reduce the signs of ageing.
Our team are knowledgeable and passionate about the benefits of CBD, and we offer one-2-one consultations either online or instore ensuring that your consumers get the right product for their needs, along with answering any queries or questions. Unfortunately there are many CBD companies that offer mis-leading information about the quality of their products - however due to our thorough sourcing and testing methods, we are confident that we are offering the very best and trusted CBD products on the market.
This Affiliate Program has now closed.


Program Restrictions
PPC Restrictions: We ask affiliates to please refrain from bidding on the brand name "Molecule", "moleculehealth.com", or confusingly similar misspellings or derivatives of the word, full or seperations on PPC search engines.


SOME OF THE AFFILIATES WE WORK WITH...