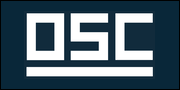 Date joined Paid On Results: 11th March 2022
Affiliate Acceptance: Merchant Approval
Cookie Length: 30 Day(s)
Merchant URL: https://www.openspaceconcepts.co.uk/
Open Space Concepts formed in 2018 with the determination to change a very archaic industry. Our competitors still heavily rely on high pressure sales and do not provide any accurate pricing in advance of a sales visit. We work completely different and furnish our customers with accurate pricing and discuss everything before we come out to see them.
We are the most competitively priced company in the outdoor living industry for premium German and Italian outdoor structures. Everything we install is completely bespoke to the customers requirements.
Our core product range consists of:
Glass Verandas
Glass Garden Rooms
Vue Pod Glass Rooms
Louvre Pod (Bioclimatic Pergola)
Sun Awnings
Our Customers
Our target audience is 40 years+
Homeowners
Are based in England, Scotland & Wales
They don't have a requirement for finance
Average order value is £17,000
Our Process
The below can take between 2-4 weeks with a serious buyer.
Enquiry Received
Contact by our team where general pricing is provided
Detailed proposal sent
Site survey arranged
Deposit taken on survey
Program Commission Tiers
3% of order value


Additional Information
Leads will track at 0p Affiliate Commission and will be updated once the quote is arranged and agreed by the customer.




Program Restrictions
PPC Restrictions

We ask affiliate to refrain from bidding on the brand name ?Open Space Concepts? or www.openspaceconcepts.co.uk, or confusingly misspellings or derivatives of the word, full or separation on PPC search engines.


Affiliates should not use our company name directly within a TLD (top level domain) as this could be seen as passing off to potential customers. Affiliates are welcome to use our name within a structure.


We reserve the right to refuse any affiliate that Open Space Concepts believes is acting dishonestly or without the best intentions of the Open Space Concepts brand.




Open Space Concepts Sample Creative
SOME OF THE AFFILIATES WE WORK WITH...