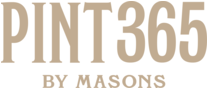 Date joined Paid On Results: 09th July 2019
Affiliate Acceptance: Merchant Approval
Cookie Length: 60 Day(s)
Merchant URL: https://www.pint365.com/
Product Feed: Yes
Masons beer pumps are featured in over 1000 pubs and clubs across the UK, something we are very proud of. Our pumps have also been featured on tv and in films; our credits include: Dam Busters, James Bond films, Last of the Summer Wine, Heartbeat, Midsummer Murders and many more.

Our strong heritage, family values and drive for innovative responses to this changing market have enabled us to explore new and exciting ways to enhance our customers' lives.

We love real ale and pouring a pint from one of our own beer pumps. There is nothing more satisfying than entertaining our family and friends at home, whilst watching them learn to pour the perfect pint. Sharing a pint and a bag of crisps with friends in your local is always fun, but we wanted to find a way to recreate the theatre of this experience at home.

In late 2017 work began to develop Pint365, an innovative beer pump that could be used at home, without having to spend hours installing it. During the 2 years of development we worked with renowned Beer Sommeliers to make sure the beer customers buy can be poured from our pump for up to three weeks, tasting as good as the day it was first poured.

We also teamed with the research department at The University of Warwick to help perfect the technology to pour the perfect pint. If that wasn't enough, we engaged with several breweries to ensure their beer boxes would work with our Pint365.

We pay commission on
Complete Bundles
Pint 365 Beer Pump
Accessories

We do not pay commission on
Single purchase beer boxes
trade orders via our trade website.

What do we give the customer:
We give free standard UK Shipping on all orders over £30
If customers signup to our newsletter they will also get £10 off their bundle.
Our Average first order Value is £245.00

Special Offers for Publishers:

We are happy to provide dedicated discount codes to affiliates. Any discount code will only be valid against our bundles.
Program Commission Tiers
| | |
| --- | --- |
| 1+ sales per month | 5% of order value |
| 100+ sales per month | 8% of order value |
| 150+ sales per month | 10% of order value |




Program Restrictions
PPC Restrictions: We ask affiliates to please refrain from bidding on the brand name "PINT365", "pint365.com", and brand + generic terms such as "pint365 pump", "pint 365 com", "pint365 beer pump", "pint365 voucher" or confusingly similar misspellings or derivatives of the word, full or seperations on PPC search engines.


PINT365 Sample Creative