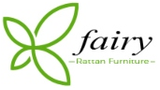 Date joined Paid On Results: 05th June 2019
Affiliate Acceptance: Merchant Approval
Cookie Length: 60 Day(s)
Merchant URL: https://www.rattanfurniturefairy.co.uk/
Rattan Furniture Fairy is a specialist leading provider of quality Home & Outdoor furniture in the Hampshire/Dorset area and across the UK.
Rattan Furniture Fairy is a family run organisation. That means we've been doing this with our heart and soul and we've made improvements year on year.
Experts in the industry, we've risen from our grassroots beginnings to become a much loved and trusted supplier of garden furniture, rattan furniture accessories and much more. We offer only the highest quality products.
Our exquisite rattan furniture products range from dining sets, sofa sets and sun loungers, to accessories such as hanging chairs, planters and gas patio heaters, all supplied with a bespoke 2 man white glove delivery service* and all at great value for money!
We pride ourselves on our excellent, multifaceted range of items alongside unparalleled customer service.
We have hundreds of products in stock, offering affiliates a vast array of goods to promote. We also offer a £700 average order value and a 30 day cookie window.
We regularly update our banners and feeds ready for seasonal offerings - helping to support our affiliates marketing efforts. We're also happy to produce bespoke banners for affiliates based on the areas they wish to promote and in the sizes they require in some cases.
Average Order Value £700
Website conversion rate of approximately 1.78% (on average)
Low returns rate on most categories
Timely commission payments
Program Commission Tiers
| | |
| --- | --- |
| 1+ sales per month | 4% of order value |
| 3500+ sales per month | 5% of order value |




Program Restrictions
PPC Restrictions: Rattan Furniture Fairy has an extensive in-house PPC program. We do not want affiliates to compete with our own campaign or to drive up our costs.

PPC bidding on the Rattan Furniture Fairy brand name is not allowed.


Similarly we do not allow bidding on variations or misspellings of the brand name (such as Ratan Furniture Fairy or RattanFurnitureFairy).


Please do not bid on "brand + generic" keywords, such as "Rattan Furniture Fairy offers", "Rattan Furniture Fairy voucher codes" .


Please ensure that the keywords the merchant has identified are added to your negative keyword list.


Using the Rattan Furniture Fairy URL as your display URL is likewise not allowed.


You may not make use of Rattan Furniture Fairy trademark names in your PPC ads.


Affiliates may make use of the name Rattan Furniture Fairy in the description.

We will reverse commissions and reject any affiliates found breaking our PPC Restrictions

TLD Restrictions: Affiliates should not use our company name directly within a TLD (top level domain) as this could be seen as passing off to potential customers. Affiliates are welcome to use our name within a structure.

Example 1: http://www.rattanfurniturefairy.co.uk/ (BAD)


Example 2: www.xyz123456.com/rattanfurniturefairy/ (ACCEPTABLE)