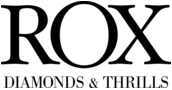 Date joined Paid On Results: 18th August 2016
Affiliate Acceptance: Merchant Approval
Cookie Length: 30 Day(s)
Merchant URL: https://www.rox.co.uk/
Heralded as being one of the UK's most inspiring and exciting luxury jewellers ROX is the home of diamonds and thrills. Audacious creativity and outstanding customer service is at the heart of ROX, offering clients a truly unforgettable service reflective of the precious purchase they are about to make.
ROX is proud to help couples capture their love story with their collection of exquisite diamond engagement rings as well as play host to a beautifully crafted diamond jewellery and silver designer jewellery collections.
ROX is also home to some of world's most sought-after watch brands including Audemars Piguet, Bremont, Chopard, Gucci, Hublot, TAG Heuer and Zenith to name just a few.
This Affiliate Program has now closed.


Program Restrictions
PPC Restrictions: ROX has an extensive in-house PPC program. We do not want affiliates to compete with our own campaign or to drive up our costs.

PPC bidding on the ROX brand name is not allowed.

Similarly we do not allow bidding on variations or misspellings of the brand name (such as ROIX, or RXO).

Please do not bid on "brand + generic" keywords, such as "ROX offers", "ROX voucher codes" .

Please ensure that the keywords the merchant has identified are added to your negative keyword list.

Using the ROX URL as your display URL is likewise not allowed.

You may not make use of ROX trademark names in your ppc ads.

We will reverse commissions and reject any affiliates found breaking our PPC Restrictions

Affiliates may make use of the name ROX in the description.

TLD Restrictions: Affiliates should not use our company name directly within a TLD (top level domain) as this could be seen as passing off to potential customers. Affiliates are welcome to use our name within a structure.

Example 1: http://www.rox.co.uk/ (BAD)

Example 2: www.xyz123456.com/ROX/ (ACCEPTABLE)


SOME OF THE AFFILIATES WE WORK WITH...