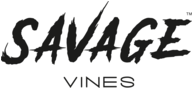 Date joined Paid On Results: 21st May 2021
Affiliate Acceptance: Merchant Approval
Cookie Length: 60 Day(s)
Merchant URL: https://savagevines.co.uk/
Product Feed: Yes
Savage Vines - Your Online Organic and Bio-dynamic Wine Specialists
Savage Vines was founded in 2017 with the aim of supporting small, independent winemakers from around the world and connecting them to wine drinkers in the United Kingdom. We focus on certified organic and bio-dynamic wines and import directly from the vineyard into the United Kingdom. We are a direct to consumer business model which ensures the winemakers get paid fairly and the consumer gets access to unique, high quality and certified organic wines at a great price.
Savage Vines operates with two primary business objectives. These are:
Introducing consumers to new grape varieties, new wine regions and connecting them to small producers; and
Having a positive environmental impact through the use of 100% recycled packaging, electric delivery vans and supporting winemakers who refrain from using artificial herbicides and pesticides in the vineyard.
At the end of 2020 we had built direct partnerships with over 30 different family run vineyards and have listed nearly 200 different still and sparkling wines on the website. We sell wines from all over the world including France, Italy, Spain, Germany, Austria, Portugal , Argentina and Australia. By the end of 2021 we will have increased the number of vineyards we work with to 50 and have over 350 wines certified organic in our portfolio.
Key Products
Savage Vines focuses on 5 key product categories. These are:
Monthly Wine Subscriptions and Gift Wine Subscriptions - A selection of wines delivered each month with tasting notes and a link to a podcast where we talk them through each wine. Those subscribers and recipients of gift subscriptions then receive 25% off individual wines and 15% off mixed cases whilst they have an active subscription should they want to buy more.
Wine Club Memberships - Three tiered membership levels where Members pay into their wine club account each month. Starts at £25 a month for a Bronze Membership, £50 for a Silver Membership and £75 for a Gold membership. Members then can use the funds to buy wine when they are ready at discounted prices off the normal retail. The higher the tier, the more money they save.
Mixed Case Products - Pre selected or themed mixed cases of wine. We do the hard work in choosing the wines and bundle them up for customers based on their preferred styles or regions.
Wine Accessories - Hight quality wine glassware, corkscrews and openers.
Wine Gift Hampers - A range of hand selected wines and food as part of gift sets. Includes Chocolates, Cheese, Nuts, Preserves, Spreads, Dried Fruit and Cured Meats (Launching in March 2021)
Delivery
Savage Vines delivers to the UK mainland for £2.95 using DPD's tracked next working day service. For customers located in the Scottish Highlands there is a delivery premium of +£7 and we use a two working day service instead of next working day.
Target Market and Customer Demographic
Our target market is both males and females between the age of 25-40 who are interested in discovering different wines, have ethical purchasing behaviours and are environmentally focussed citizens. Our current customer base is a fairly even split between males and females being 45% and 55% respectively. The average customer or household income is likely to be greater than £50,000 per annum.
Online Wine Market In The UK
There are roughly 5 main companies which account for up to 75% of online wine sales in the UK. These are Laithwaites, Sunday Times Wine Club, Naked Wines, Majestic Wines and Virgin Wines. They are big businesses which have been operating for over 10 years and are funded by private equity. Their products are predominantly mass produced wines made by them under their own label through contract winemakers / wine making facilities. They offer a huge selection of products and do not focus on any regions or production methods. Most offer wine club memberships but struggle to really crystalise any sort of USP outside of wine club discounts for members. They discount their products regularly and the quality is questionable.
The other 25% of sales is made up of roughly 20 small to medium sized boutique wine companies who tend to specialise in production methods or regions. Savage Vines is one of them and we focus on Certified Organic and Bio-dynamic wines. Organic wine sales continue to grow at nearly 5% YoY and as there is a huge shift by consumers towards environmentally friendly purchasing. By 2023 we aim to have over 750 different organic and bio-dynamic wines and the biggest selection in the United Kingdom. in 2020 we were awarded runner up for the Best New Comer in the United Kingdom by the world renowned wine publisher Decanter.
Affiliate Offers
We have 2 main offers to help our Affiliates promote Savage Vines. These are:
Offer 1: 2 x free standard 75cl bottles of organic French sparkling wine when you join our wine club. Use code 'sparkle' on checkout.
Offer 2: £20 off your first mixed case of 6 bottles of wine. Use code 'twentyoff' on checkout.
By supporting us you are supporting small, independent winemakers and that is our mission.
This Affiliate Program has now closed.


SOME OF THE AFFILIATES WE WORK WITH...