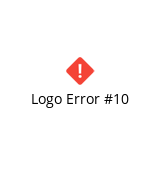 Date joined Paid On Results: 06th April 2020
Affiliate Acceptance: Auto Accept
Cookie Length: 60 Day(s)
Merchant URL: https://silverfoxcollectibles.com/
Product Feed: Yes
Silver Fox Collectibles goal is to produce High Quality Collectible Statues, Busts, Dioramas & other licensed products, from the movies, video games and other Entertainment media.
We focus on the Quality and the Presentation and all our products are of the highest quality along with well digned and produced packaging.
Our goal is to create some stunning high quality, original collectibles, never been seen before.
We hope you will join our affiliate program and help promote us to give everyone the opportunity to purchase some great collectibles.
We are constantly reviewing and looking for new licenses with a view to bring the customers and our affiliates some of the best licenses and consumer products on the market.
Program Commission Tiers
10% of order value


Program Restrictions
PPC Restrictions: We ask affiliates to please refrain from bidding on the brand name "Silver Fox Collectibles", "silverfoxcollectibles.com", or confusingly similar misspellings or derivatives of the word, full or seperations on PPC search engines.


Silver Fox Collectibles Sample Creative