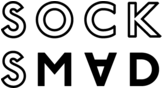 Date joined Paid On Results: 22nd November 2021
Affiliate Acceptance: Auto Accept
Cookie Length: 60 Day(s)
Merchant URL: https://www.socksmad.co.uk/
Product Feed: Yes
Introducing the mad about socks brand, Socksmad! With over 10 years experience in selling ready to wear garments, we have got you covered.
During the pandemic we broadened our horizons and leapt from marketplace and wholesale to ecommerce sales. We really saw a huge demand in online shopping and well, everyone always needs new socks? So we are always in high demand.

Why do people shop with us? Our customers need to a brand they can put their trust in for this continuous need. Our customers often return to us for all sorts of bits, be it gifts, seasonal wear, specific styles, or just to re stock those everyday bits, and because they've found a resource of good quality items, for competitive low prices, they keep coming back. We have 10 years experience in supplying readymade garments across the UK and Europe. We are crazy about making the ultimate quality socks for every need, whether it's for breathable sports socks, summer time ankle socks or woolly warm winter socks. Simply put: there is a pair of high quality socks for every occasion.
We like to suit the everyday person who doesn't have to break to bank to purchase the things we all need, our customer likes a bargain, to meet their needs, and have questions answered. We negate our services to our customer's needs. Recently we updated our shipping methods, customer service methods, and our website. If we see dissatisfaction the problem is analysed and resolved. That is why we have a very competitive returns policy, even on our low price and budget items, as well as a comprehensive thorough customer service.
As part of our ecommerce service, we offer:
Completive low prices
Free Shipping
Returns policy
Worldwide Shipping
Updated website
Great Trustpilot Reviews - 4.3 Stars
Live chat and top notch customer service
Socksmad was awarded an Amazon license after such high sales and happy customers. So we have confidence behind our products, market place and our ecommerce platform. Its important we keep it that way, and that is why we need you. Join us as an affiliate to jump on and follow us in this growth! We have irresistible bargains and online shopping in the retail industry is thriving. We have noticed that some consumer habits have changed, and we intend to follow that needs of our customers. Not everyone sticks with those same highstreet brands they were once locked in with, people need quality, competitive prices and Amazon can be a gamble.
We need affiliates to help us launch to the customers who don't know us yet. Why would they choose Socksmad I hear you ask? As well as offering a fantastic platform we have the things our customers need; options, ranges for all the seasons, styles for each occasions, and healthy options for wellness. The designs we offer:
Cotton rich Kids socks
Back to School
Thermals
Hand linked Hiking & Work socks
Breathable Sports socks
Woolly Winter wear
Stylish designs
Bamboo socks
Cotton rich socks
Wellness socks, we have styles for people who diabetes and other non-elastic needs.
Our service really caters to everyone. Oh and I forgot to mention we have offers, sales, bargains, offers, sales, and huge bargains! All to send you mad about socks, so come on board and see what all the fuss is about.