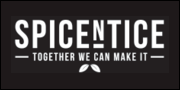 Date joined Paid On Results: 04th November 2019
Affiliate Acceptance: Merchant Approval
Cookie Length: 30 Day(s)
Merchant URL: https://www.spicentice.com/
Product Feed: Yes
Welcome to our partnership programme
There has never been a better time to make money working with SpiceNtice award winning meal kits, made from 100% pure ingredients.
SpiceNtice makes healthy eating super easy with great products at great prices. With a massive range of over 50 products created for great tasting, healthy meals cooked at home - our kits are perfect for those on a weight loss or fitness journey, as well as those that like to cook delicious meals from scratch.
There is an array of fantastic delicious dishes you can produce with our kits, such Tikka masala, Katsu curry, Firecracker chicken, Thai green curry, as well as some great rubs for adding real flavour to your dishes, Tandoori, Chipotle, Italian & Chimichurri seasonings.
The kits come with a recipe card & small shopping list, feed 4 people & are gluten & nut free.
Our wide range of products means that there is something for every taste, from mild to medium, to spicy, we have a range of vegan kits & our standard kits are easily adaptable for veggies. Customers love our dedication to producing authentic natural & tasty flavour. We are constantly adding new lines & giving affiliates something to shout about.
Why partner with us?
We offer market-leading special offers, regular promotions and flash discounts to maximise exposure and revenue generation. All these unbeatable offers are available to partners to take advantage of.
In simple terms, we can offer you an exceptional sales opportunity and a long term relationship with a passionate and attentive affiliate manager. The healthy eating market is currently one of the fastest growing industry sectors with growth in excess of 25% year on year. SpiceNtice have seen exceptional growth in the last few years, not only in this sector, but the scratch cook at home sector too. We have over 160,000 fans on social media & our exposure is growing every day.
Key points to note for partners of our affiliate programme:
Commission: 10%
30 day cookie period
Exclusive Affiliate Promotions & Flexibility In Activity
Strong conversion rate & retention
Monthly Commission Payments
Products are healthy with natural ingredients
Great tasting & authentic world dishes cooked at home from scratch
Popular with the growing healthy eating market
Voucher Code Affiliates: We dont work with voucher or coupon affiliates. Any sales which appear to be coming from these sorts of affiliates will have their sales voided and be removed from the program.
This Affiliate Program has now closed.


Program Restrictions
PPC Restrictions: SPICENTICE has an extensive in-house PPC program. We do not want affiliates to compete with our own campaign or to drive up our costs.

PPC bidding on the SPICENTICE brand name is not allowed.


Similarly, we do not allow bidding on variations or misspellings of the brand name (such as SPICE-N-TICE or Spice Entice etc).


Please do not bid on "brand + generic" keywords, such as "Spicentice Discount Code", "Spicentice Vouchers" etc.


Using the SPICENTICE URL as your display URL is likewise not allowed.


You may not make use of SPICENTICE trademark names in your PPC ads.


Affiliates may make use of the name SPICENTICE in the description.

Please ensure that in addition, the following keywords the merchant has identified are also added to your negative keyword list:

Spicentice, spiceentice, spiceandntice, spiceandtice, spiceandentice, spice ntice, spice n tice, spice entice, spice and ntice, spice and entice, spice and tice


spicentice.co.uk, spiceentice.co.uk, spiceandntice.co.uk, spiceandtice.co.uk, spiceandentice.co.uk, spicentice.com, spiceentice.com, spiceandntice.com,


spiceandtice.com, spiceandentice.com, www.spicentice.co.uk, www.spiceentice.co.uk, www.spiceandntice.co.uk, www.spiceandtice.co.uk, www.spiceandentice.co.uk,


www.spicentice.com, www.spiceentice.com, www.spiceandntice.com, www.spiceandtice.com, www.spiceandentice.com, spicentice voucher code, spiceentice voucher code


spiceandntice voucher code, spiceandtice voucher code, spiceandentice voucher code, spice ntice voucher code, spice n tice voucher code, spice entice voucher code,


spice and ntice voucher code, spice and entice voucher code, spice and tice voucher code, spicentice voucher, spiceentice voucher, spiceandntice voucher, spiceandtice voucher,


spiceandentice voucher, spice ntice voucher, spice n tice voucher, spice entice voucher, spice and ntice voucher, spice and entice voucher, spice and tice voucher, spicentice vouchers,


spiceentice vouchers, spiceandntice vouchers, spiceandtice vouchers, spiceandentice vouchers, spice ntice vouchers, spice n tice vouchers, spice entice vouchers, spice and ntice vouchers,


spice and entice vouchers, spice and tice vouchers, spiceentice voucher codes, spiceandntice voucher codes, spiceandtice voucher codes, spiceandentice voucher codes,


spice ntice voucher codes, spice n tice voucher codes, spice entice voucher codes, spice and ntice voucher codes, spice and entice voucher codes, spice and tice voucher codes

We will reverse commissions and reject any affiliates found breaking our PPC Restrictions.

Reasons for commission rejection include:

The offer placement is purposely misleading or displays inaccurate information


The customer cancels or returns their order


The customer uses an invalid or unauthorised voucher code


The user purchases an invalid product

Any 3rd party partner that deliberately misleads users or is deemed to have acted in a fraudulent manner will be removed from the program.

TLD Restrictions: Affiliates should not use our company name directly within a TLD (top level domain) as this could be seen as passing off to potential customers. Affiliates are welcome to use our name within a structure.

Example 1: http://www.spicentice.co.uk/ (BAD)


Example 2: www.xyz123456.com/spicentice/ (ACCEPTABLE)




SPICENTICE Sample Creative