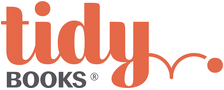 Date joined Paid On Results: 29th March 2022
Affiliate Acceptance: Auto Accept
Cookie Length: 365 Day(s)
Merchant URL: https://uk.tidybooks.com/
Product Feed: Yes
Welcome to Tidy Books! The best selling kids bookcase that gets kids reading, and that parents love!
Our bestselling range of original award winning bookcases and storage for children are loved by parents and children worldwide. Designed by a mum, Tidy Books' storage and shelves create a space for children to choose their own books, tidy their own toys, and foster their love of reading and sense of independence, because Kids Know Best!
Design classic. As seen on TV; Cbeebies and Homeland

A multi award winning kid's storage design brand

Our original designs encourage kids to read, and keep them away from screens!

Established in London in 2004

Sold around the world

Our design philosophy: to foster children's sense of independence

Eco friendly production

Flat pack for easy delivery to customers

Excellent, personal customer service
Tidy Books Products
Tidy Books Children's Bookcase in plain, alphabet or personalised

Tidy Books Box - Children's portable book box with a clock, plain or personalised

Tidy Books Bunk Bed Buddy- bedside wall shelf, plain or personalised

Tidy Books Forget Me Not - Children's notice board with whiteboard, shelf and pegs

Tidy Books Sorting Box - Toy Storage Boxes with organisers, designed for small toys like Lego
The Tidy Books story
I'm Géraldine, I'm a mum and I started Tidy Books when I created the first Tidy Books children's bookcase for my daughter in 2004. I spotted a gap in the market and so I set up my kid's bookcase company from my violin workshop with a £500 investment.
It's become a design classic and it's changed how we present books to kids at home. Ever since, I've been designing book shelves, wooden wall bookcases and storage boxes for kids which foster their sense of independence, because... Kids Know Best!
When you choose Tidy Books, you're guaranteed an original design. My designs are simple, classic and built to last, and you'll have an iconic piece of kid's furniture to pass on through the family. Every product is finished by hand, making each one unique. My original, handmade designs are very different from what you'd find at the larger stores.
All Tidy Books designs are made in sustainable wood and finished in eco-friendly water lacquer.
Parents tell us how much their children enjoy using their Tidy Books independently, whether it's to explore books, organise small toys or keep books next to them in the top bunk bed. I'm proud that my designs have helped thousands of kids discover the world for themselves. Because KIDS KNOW BEST!
What makes Tidy Books different?
Original designs. The Tidy Books design is the original front facing bookcase for the home.

Eco-friendly production with sustainable wood and safe, non toxic water lacquer

Sturdy, built to last and can be passed on through the family

A design classic. Space saving and stylish storage designs

Excellent customer service, 5 star reviews and lots of happy customers.
Tidy Books endorsements
Award Winning: Mother and Baby Silver Award, Right Start Gold Award, The Dadsnet Gold Award, Loved by Parents Platinum Award
As seen in: CBeebies, Homeland (series 6), The Guardian, Ideal Home
Who buys Tidy Books?
Parents, and grandparents, of children aged 0-10 who want their children to love reading and instil a love for books early on.
Parents are uneasy about their kids using screens. Tidy Books' designs create an environment that gets kids loving books (and off screens.)
"Ever since we got this bookcase he spends a good hour going through his books. Really didn't think it'd be so easy for him and entice him to his books on a daily basis! " Susannah, UK
Our customers are looking for original, stylish designs that fit with modern interiors, eco-friendly production (sustainable wood and water lacquer.) They want to buy an original, classic design from a small business, and they want an investment for their family and in their children's lives.
We have many happy customers who come back for different products in our range.
"I've bought the sorting boxes in light grey and dark grey with a dark grey wood. They look fantastic in the playroom, keep everything so neat, and my son (16 months) loves picking through to see what he has. We've also bought the book box (white with blue clock). It looks very smart in his room and he loves to sit next to the box and pick out his bedtime books.Thank you for making such child friendly products that also look good for the adults sharing the space. I love the eco friendly credentials too". Kate, UK
My designs are built to last, for 10 years or more, and when customers return to us for a replacement part or letter, 10-15 years later, we can supply that, much to their delight.
Tidy Books is known for its excellent customer service
As a small business, we can give personal, knowledgeable service. Customers speak directly to the team, including me, rather than a call centre, which means we can resolve issues quickly and efficiently. Not only is it the best solution for the customer, it's a more economical, and sustainable way to do business.
"Thank you so much for your help: you have provided the kind of service I thought had disappeared in the 1950s!" Sheila, Liverpool
The market:
Parents want their children to read, and play with traditional toys, not screens. They are nostalgic for their own childhoods and simpler times.
More parents are buying children's books with sales up 25% since 2013

Sales of Lego have increased by 18% every year since 2013
Tidy Books' place in the market
-Original designs that function well for kids, allowing them to use them independently
-Ethical production
-Built to last
-Small business, selling worldwide
The competition
There are imitations of the Tidy Books bookcase which have come into the market:
Flimsy canvas versions which bend under the weight of books and don't allow children to see the books

Gallery type bookcases which are not practical or easy for children to use independently