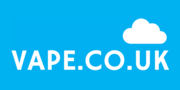 Date joined Paid On Results: 04th November 2020
Affiliate Acceptance: Auto Accept
Cookie Length: 30 Day(s)
Merchant URL: https://vape.co.uk/
A bit about us/why we exist
Vape.co.uk is the one stop safe haven for people looking to quit smoking. We stock over 3000 products from only the best brands around the world including Aspire, SMOK, Innokin and Geekvape. We pride ourselves on exceptional customer service, with a 5 star TrustPilot rating and a growing loyal customer base.
Our aim is simple, to simplify vaping and offer people a genuine alternative to smoking. Our UK based, expert live chat allows our customers to get in touch with us with first time vaper questions, queries or even sometimes just to chat about vaping.
The Vape.co.uk Customer
We'd like to think everyone has a great experience when visiting our site, but there are of course a core group of people that seem to love our brand. First time vapers tend to come to us for advice, so this remains the core of what we do. For that reason, acquisition is our key focus for the programme.
What we sell:
We stock over 3000 products, but our core categories exist as follows;
E-Liquids
Vape Kits
Vape Mods
Vaping Accessories including; Glass, Drip Tips,
Nic Salts
Batteries and Chargers
Replacement Coils
Replacement Pods
Vape Tanks
Disposable Vape Kits
CBD E-Liquid
CBD Vape Kits
Shipping and Reach
We offer Free Tracked UK Delivery over £25.
We ship to over 30 countries across Europe and the USA
We ship to all EU Countries
Flat rate International Shipping; £9.99 in Europe and £14.99 in the USA, no matter where!
AOV and Commission
Our average order value is £33 with a 10% baseline commission. We believe the affiliate channel IS incremental, and crucial to our growth. For that reason, we will support affiliates in any way we can to promote our products, including generous commission that competitors likely won't offer. We back the affiliate channel and recognise it's real value.
Advertising in the vaping industry
Vape.co.uk prides itself on being a compliant retailer that cares about the longevity of the industry, that is why we're extremely careful about how we market our products. We accept and appreciate some publishers won't promote e-cigarettes, but want to reassure those that do, that we take compliance very seriously. We source our products from a UK suppler, by which all products can be traced, including e-liquid lab reports. The vaping industry is consistently subject to misinformation, and this has catastrophic implications to public health, we stand by Public Health England's statement that vaping is 95% less harmful than smoking. Despite this, we will never attempt to make false claims for profit.
Promoting vape products should be carefully managed, and the ASA guidelines must be followed at all times. We will look for sign off on all promo and copy to ensure we are compliant, which only stands to benefit our industry and our partnership.
Note: Vaping and E-Cigarette products cannot be promoted via PPC or Google Ads.
Vape.co.uk Sample Creative