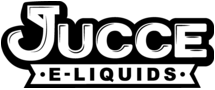 Date joined Paid On Results: 04th August 2020
Affiliate Acceptance: Auto Accept
Cookie Length: 30 Day(s)
Merchant URL: https://vape-jucce.com/
Product Feed: Yes
Welcome to Vape Jucce!

Who are we?

Vape Jucce is one of the leading E-Liquid brands in stores across the UK. All we do is E-liquids and we are experts at it, we have 24 unique flavours and our most popular flavour is even award winning! We are already a big name amongst retail shoppers and are seeing huge growth in our online sales this year, so selling our product is easy, you just need to help our in store buyers find us online.

Jucce e-liquid is all about great flavours, top quality and making your money go further. Our vape juice is available in a variety of nicotine strengths and sizes with something to suit you whichever vape device you are using. With free standard shipping in the UK and our 14 day, no questions asked money back guarentee there's no reason not to try Vape Jucce!

Who is our audiene?

At Vape Jucce, we are targeting a younger demographic of vapers, with bold graphics and lots of colour as well as new, tropical flavours keeping up with vape trends, Vape Jucce is the value brand of choice for the 18-35 market.

What are we offering you?

We are building our affiliate programme from scratch, so to sweeten the deal for you to join our programme we are offering a generous 15% of all sales you bring in and a 30 day cookie, meaning you will receive commission on all repeat sales that occur within a month of the first purchase, which our re-targeting email campaigns will ensure happen. Our website is going through an overhaul and being optimised to convert customers, if you bring in the customers, we will close the sale.