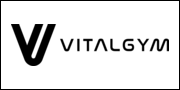 Date joined Paid On Results: 20th October 2020
Affiliate Acceptance: Merchant Approval
Cookie Length: 60 Day(s)
Merchant URL: https://vitalgym.co/
Product Feed: Yes
VitalGym is a home gym equipment specialist based in Surrey.
With everything that the busy professional or the budding gym fanatic needs to build their dream home gym.
With a great selection of specialist home gym equipment, great prices, an average order value of just under £200 and high converting upsells,
We really want to not only give our affiliates high conversions, but high order value, great commissions and a great customer experience.
Benefits of working with VitalGym
10% commission of order.
High average order value - £196 per sale
Product feed available
Low product return rate
Access to wide range of banners, photography & video content
Why customers choose VitalGym
High quality, well priced products
Product portfolio that fulfils the needs of a home gym
Live chat functionality and easy to purchase.
Regular promotions and offers.
Who We Are
At Vital Gym, we strive to be more than an equipment store. We want to be the source of fitness growth.
Designed around the home.
Started during the COVID lockdown, our initial goal was to provide quality workouts that put you in control. As gyms closed worldwide, our founders worked tirelessly to create a fresh, dynamic fitness company - designed around the home.
We know that for many people, workouts are part of the daily routine - training goes beyond the physical benefits. We believe that with our support, anyone can improve their wellbeing - mental and physical.
We match the quality of our equipment with that of our customer service. To us, your fitness goes beyond the checkout page - we make a point of getting to know our customers.
Access to Vital Gyms Brand Assets...
As an affiliate of Vital Gym you get access to all brand assets including the following:

Marketing banners (using lifestyle photography)

Marketing videos (product specific and general promos)

Product photography (lifestyle & white back ground images)

Logo PNG's

Downloadable brand fonts
You can access all assets within Google Drive folder here:
We also welcome any creative requests to support your marketing efforts.