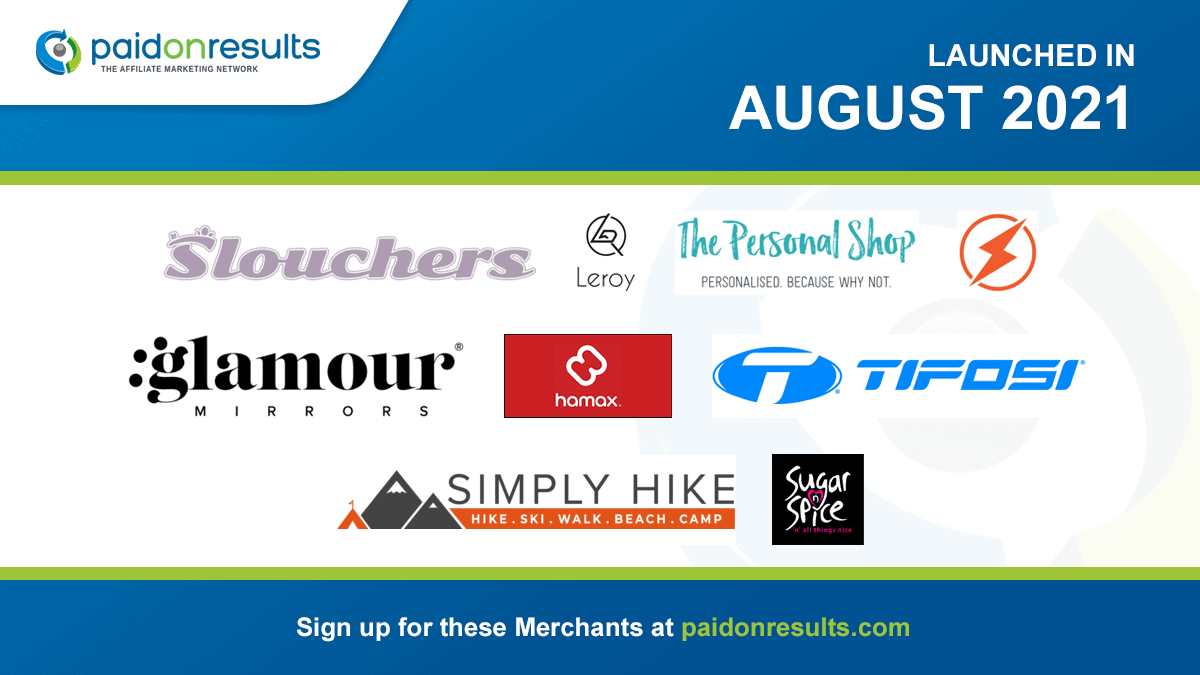 In August, the following merchants went live. With more creative monitoring and services, Paid On Results is only getting better! To become an affiliate for these merchants, sign up now!
Slouchers
Slouchers sell 100% Australian sheepskin slippers and 100% Mulberry Silk gift sets.  Both of these items are popular all year round but are especially popular in the quarter leading up to Christmas and into the New Year as they are extremely popular as gifts because of their luxury aspect.  They are affordable items but at a price that provides excellent potential for good earnings.  The modern yet traditional unisex slipper style mean your pages / ads are immediately aimed at all genders and all adult ages.
Leroy Group
Welcome to Leroy Group where you will find a variety of leather goods like bags, suitcases, covers, backpacks, duffle bags, and more. At the Leroy Group, every piece is created with meticulous attention to detail and a modern design that is trendy and expresses your style.
All Leroy bags are a reflection of the experience of the best artisanal craftsmen from Tuscany, Florence. They use several hundred years old techniques to obtain the highest quality of leather, which shows all Italian traditions' splendor.
The Personal Shop
The Personal Shop is a personalised gifts website which allows you to choose and create really unique gifts for all of life's occasions. We're constantly innovating around the latest trends and have a huge range of over 5000 products to choose from to ensure we've got the perfect gift no matter the occasion.
Glamour Mirrors
Glamour Mirrors is the UKs leading Hollywood Mirror brand – bringing professional quality studio lighting into the home. Their ethos is to give customers a luxury experience, dramatically enhance make-up application and celebrate individuality by empowering each and every one of us to feel confident in our own skin.
Hamax
Hamax is a leading producer of child bike seats, and bicycle trailers. For more than 60 years Hamax has developed innovative products for the safe transportation of children.
These days, it is not all about transportation, spending time with the family is a precious gift and health is more important than ever. At Hamax, like to contribute to family time, healthy outdoor activities and a smooth organisation of everyday life. We have created products that promote time together – making memories that will be treasured for many years to come.
Tifosi Optics
Tifosi has been trading over 20 years making high quality sunglasses for Cyclists, Runners, Golfers, Fishing, Shooting, Gaming and Casual everday wear. The brand has a strong presence in the US market and sells more units in independent cycling and running shops than any other stocked brand. Tifosi has been gaining a UK presence and building a following in the UK for a few years through cycling and running shops and now is the time to reach the wider market.
SmartShave
Smart Shave's mission is to deliver a better shave, for less. The most important thing for our members is a great shave. We keep it simple. We are the best possible shave. But we're a great shave, for less. We throw in free delivery and a free handle too.
Our razors are designed with a pivoting action head for easy shaving. With precision-built carbon steel, they deliver a seamless, smooth shave every time. The faces behind the shave. We started SmartShave in 2018. We're based in Cardiff. That's it about us. We are committed to delivering the best shave, a more convenient experience, with honest, open customer service and flexible delivery options. We are always here to help.
Simply Hike UK
WHY WORK WITH SIMPLY HIKE
As an affiliate provider for Simply Hike, you're working with the best right from the start.  A market leading brand with a wide reaching customer base in the outdoor and Hiking industry. Simply Hike are focused on innovation and choice, so you'll always find the best possible range on Simply Hike.

Markets include:
Hike
Camp
Fitness
Surf
Beach
Products include:
Backpacks
Footwear
Sleeping
Fashion
Ashbourne Foods
Sugar 'n' Spice…..'n' all things nice by Ashbourne Foods. Decadent Muffins, indulgent cupcakes, flapjacks, cake slices, popcorn bars, biscuit bites and much more.
Our delicious bakery treats offer something for everyone whether treating yourself or treating that somebody special. Check out and indulge in our exclusive 'Treat Boxes' – The perfect sweet treat gift to send to someone special, featuring a mix of decadent cupcakes,  indulgent muffins and more.
Be an affiliate of these Merchants who went live and join them through this link: UK Affiliate Programs – Paid On Results