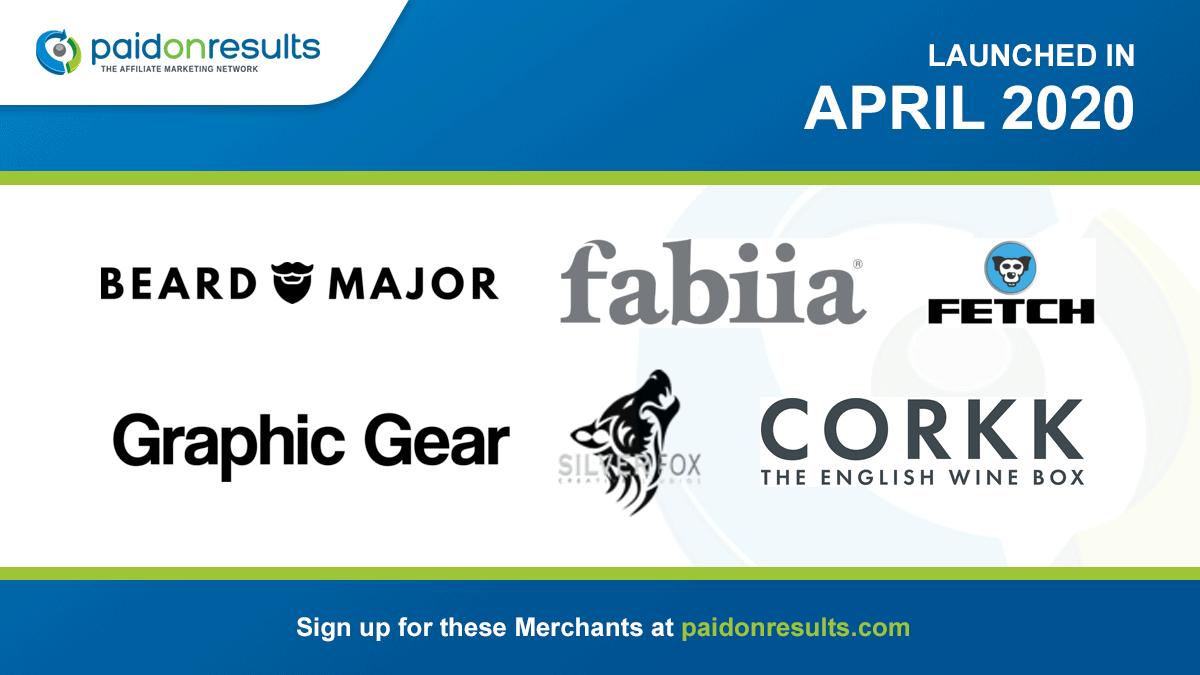 Paid On Results has specialized reporting and software. Take advantage of it now to get Top Affiliates of the UK exposure. What are you waiting for? Join them now and be one of those merchants' affiliates who went live in April.
Beard Major
Beard Major is a fast-growing male grooming brand dedicated to delivering stunning beard oils, balms and grooming products to blokes near and far. Our brilliant beard products are made for starters all the way to experienced beardsmen.
Corkk
Our Offerings
We provide a subscription service, where individuals can discover many of the delicious wines England and Wales have to offer. The subscription provides an introduction to the wines of England and a sense of anticipation
A personalised gift service – fabulous for birthdays, wedding, anniversaries and birth of child.
A corporate gift service – a thank you with a difference rather than just a bottle of champagne
An online shop – all wines are curated by our Master of Wine
Fabiia
Fabiia is a London based designer furniture and lighting retailer and contract company selling a curated range of furniture and lighting from internationally acclaimed designer brands as well as Fabiia's own signature furniture collection. We host some of the biggest names in the furniture and lighting industry and are proud of our brand environment at Fabiia. Our well-curated collection is targeted at the premium end of the market and our average basket order values are very high considering the high price brackets that our products fall into.
Fabiia's collection incorporates some of the biggest and established brands in the furniture and lighting sector and hence our products have an existing demand and desirability with residential clients but equally with designers and architects who buy for projects.
FETCH
FETCH is the newest, freshest and most vibrant Gay Lifestyle Superstore on the scene. We may well be the new kid on the block, but we have developed into a truly global brand.
Born in November 2017. The idea was simple, to bring everything fashion, fetish fun under one roof. We wanted to create a store that had something for everyone, that was inclusive and put the customer first. We pride ourselves on sitting at the heart of the community that we serve.
Graphic Gear
Graphic Gear offers one of the biggest collections of unique designs in the UK available to buy on T-shirts, Mugs, Phone Cases, Cushions, Tote Bags, Water Bottles, Coasters and Wall Art.
We offer thousands of designs across a wide range of topics and niches. Our range is ever-expanding with the latest design trends and products added weekly.
Our products and designs appeal to a wide range of customers, whether they buy for themselves or as a gift to friends, colleagues, and family.
Silver Fox Collectibles
Silver Fox Collectibles goal is to produce High Quality Collectible Statues, Busts, Dioramas & other licensed products, from the movies, video games and other Entertainment media.
We focus on the Quality and the Presentation and all our products are of the highest quality along with well digned and produced packaging.
Our goal is to create some stunning high quality, original collectibles, never been seen before.
What are you waiting for?
Take the first step now, you can join them through this link:
https://www.paidonresults.com/merchants/all-merchants.html