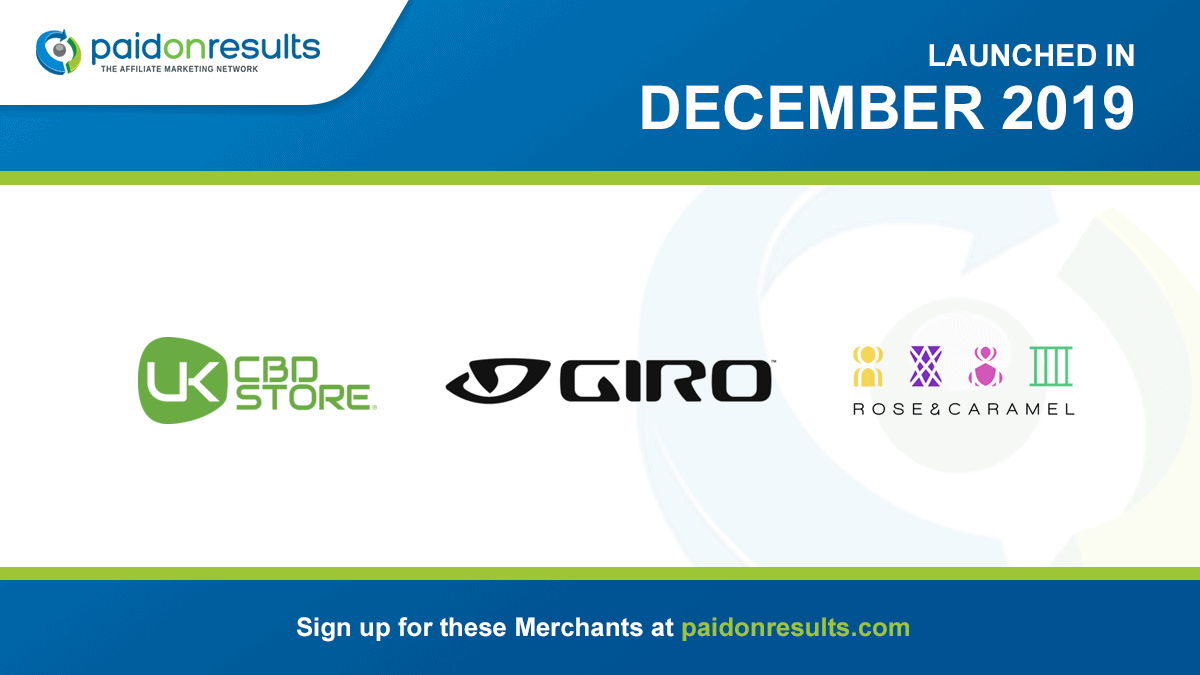 Paid On Results offers easy linking to merchant programs and automatic creative updates, with the fastest payment times in the industry! So, what are you waiting for? Join now and be an affiliate of these merchants who went live in December.
UK CBD Store is a thriving British business with international reach; bringing quality products and great customer service to the growing CBD consumables and vaping industry. We operate out of London's premier e-cig stores in Camden, Wembley and Fleet Street as well as our online store being amongst the biggest and busiest in Europe.
Giro is a U.S. manufacturer of Snow & Cycling helmets, Snow & MTB goggles, Cycling and Mountain Bike Apparel, Cycling and Mountain Bike Shoes, as well as softgoods for cycling, skiing and snowboarding.
Shop online at the UK's official Giro website and choose from a wide selection of Cycling Footwear, Helmets and Apparel. For Snow Sport enthusiasts there a wide selection of Snow helmets for boarders and skiers as well as goggles to protect you from the elements.
Rose & Caramel is a unique self tan & skincare brand that started in my kitchen & now is sold globally, with the backing of Amazon Prime & Pretty Little Thing.
A Huge Portion of our sales are retained through our own website and we are proud to have encouraged massive success through the quality of our products & creative advertising methods.
What are you waiting for? Take the first step now, you can join them through this link: https://www.paidonresults.com/merchants/all-merchants.html