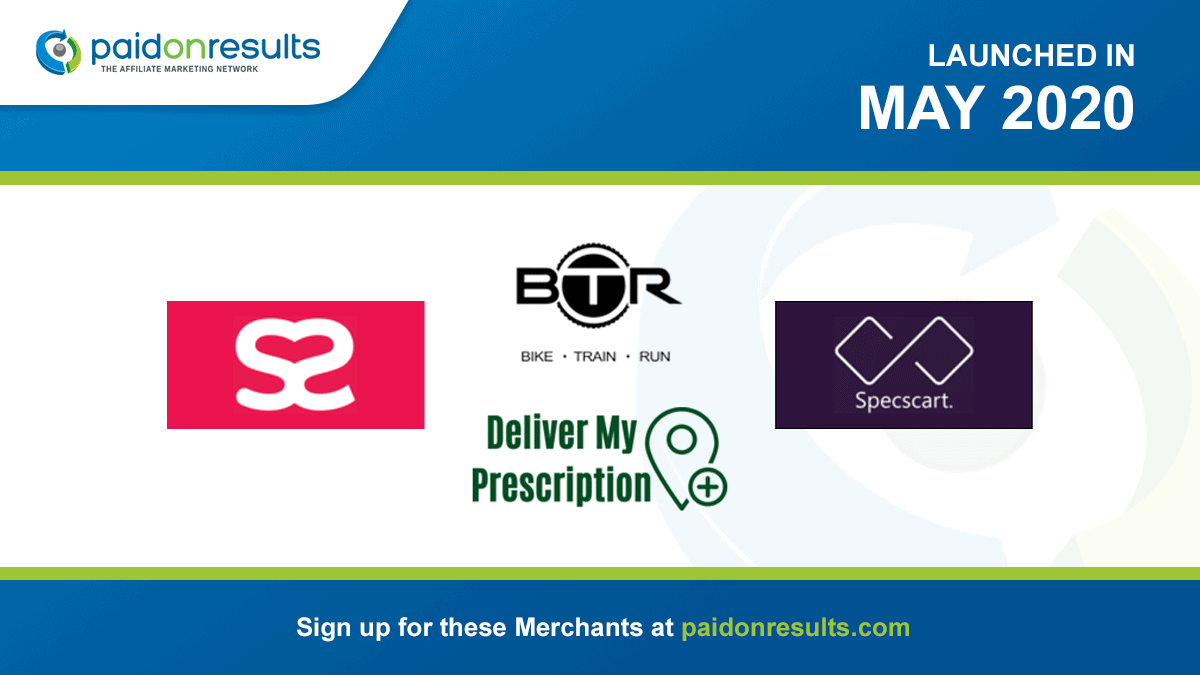 Paid On Results provides easy links to merchant programs and automatic creative updates, with the industry's fastest payment times! What are you waiting for then? Join now and become an affiliate of these merchants who went live in May.
BTR Direct Sports
BTR Sports has been selling high quality bike bags, high visibility clothing and cycling accessories since 2006.

Outdoor exercise is now more popular than ever, and the growth of BTR proves this. Our customers value practical and durable products, at a keen price. They want to know that the bag, jacket or backpack cover they buy is going to do the business whatever the elements throw at them.
Deliver My Prescription
DeliverMyPrescription is a premium, professional alternative to existing prescription delivery services. We connect patients with their local independent & community pharmacies and facilitate the delivery of critical medicine using trusted courier networks. By outsourcing prescription delivery to us, you will support your local pharmacy and allow pharmacists to focus on helping your local community during this difficult time.
Specscart
Specscart is one of the fastest-growing eyewear startups in the UK that is on a mission to change the way people perceive eyeglasses. Specscart is also the winner of The Albert Gubay 2017 and Venture Further-2018 business start-up award.

Specscart offers highest quality eyewear at the fraction of high-street prices, the startup is able to achieve this through its no-middlemen supply chain. Specscart also sets a standard for UK businesses as all Specscart glasses are crafted in-house in its Manchester based state-of the art glazing laboratory. In-house production gave birth to Specscart Rocket – 24 hour dispatch of prescription glasses making Specscart extremely fast in the eyewear market.  We want to transform the idea of wearing glasses not only for just sight correction but also as a fast fashion accessory that is changed with every attire, occasion, and work.
SxSenses
SxSenses is the adult toy and lingerie brand that wants to empower people to embrace suxuality and bring about a world where it's absolutely OK to talk about sex and sexuality openly.

We want to help people discover and explore their desire & passion while getting to now themselves and partner(s) intimately.
What are you waiting for?
Take the first step now, you can join them through this link:
https://www.paidonresults.com/merchants/all-merchants.html