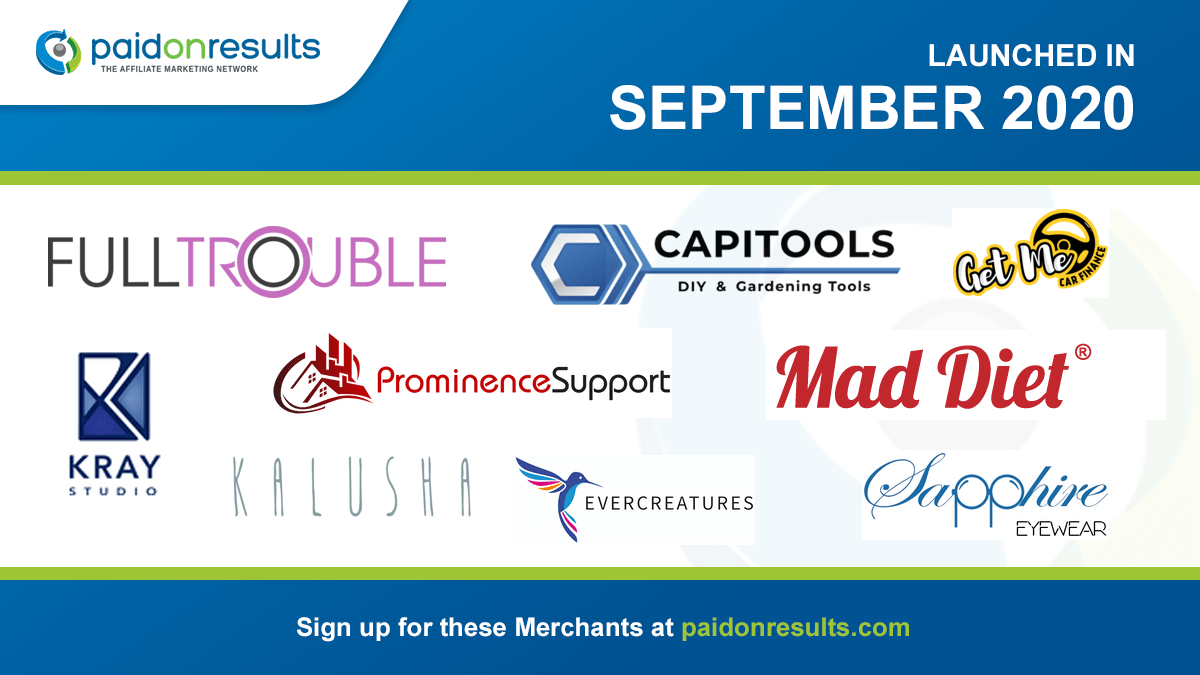 Paid On Results offers one of the best rates to ensure that all ad spending on the market now has the highest return on investment! What are you waiting for, then? Join them right now to be an affiliate of the merchants who went live in September.
Full Trouble
FullTrouble.com offers a huge range of the latest sex toys. Targeting novice toy buyers, we offer a range of advice and guidance on the best toys to serve their needs. We firmly believe that everyone should be free to explore themselves, and expand their sex lives with confidence and knowledge. With this in mind, we offer how-to's on selecting and using a range of toys, and a diverse range of products from beginners toys, to hard core extreme devices for the most experienced of players.
Prominence Support
Prominence Support is one of the largest home appliance and utility insurance providers in the UK. We offer insurance products for everything from kitchen appliances, to TVs, to boilers, to heating. All our policies are comprehensive, cost-effective, and FCA regulated so our customers know they are being treated fairly.
We understand that things break down and we know how stressful it can be when they do. That's why we offer unparalleled customer service and quick and efficient repairs or product replacements with no fuss..
Mad Diet
Mad Diet is the fastest growing nutraceutical brand in the UK specialising in practitioner quality vitamins, minerals, and micronutrients to support mental health and immune function.

Following the success of the bestselling Mad Diet book the company was founded to supply a range of clean, affordable, locally produced micronutrients to Mad Diet readers. With an army of ardent supporters on Facebook it didn't take long for word to spread. Today we have over 50,000 loyal customers with offices in the UK, France, US and UAE servicing our international clientele.
KRAY Studio
KRAY Studio is a new furniture brand that seeks to make the experience of owning furniture more meaningful and beautiful. Our vision is for you to connect with the pieces of furniture so your home starts resonating with you and becomes a space of discovery and restored vitality. We introduce a new kind of luxury, that is socially aware, spatially smart, all the while being fresh and contemporary. Designed by Rita Kettaneh, our high end pieces are produced by collaborating with local fabricators and craftsmen to preserve the authenticity of the craft and the delicateness of the human touch.
Kalusha
We're a small UK-based family business with a real passion to promote sustainability and fair-trade within the kids' fashion. We think our children should embody this at the beginning of their life to help shape future attitudes towards our planet. We want to protect our future generations and support them in making eco-friendly decisions for themselves as they grow.
The Kalusha range of bedding and children's sustainable clothing is made from natural linen. We only use the best quality stone-washed linen fabrics weaved from European flax. We've taken this natural material and turned it into beautiful yet simplistic designs. Organic linen bedding and clothing helps to regulate body temperature, regardless of the climate you live in, so it's ideal for young children.
Capitools
Capitools is the specialist in the online sale of DIY and Gardening products: power tools, generator sets, compressors, DIY and gardening accessories … Find your trade tools and accessories at the best prices while enjoying excellent quality of service and after-sales care.
Capitools is an international brand with global reach, bringing you the best in design, innovation and manufacturing quality.
Get Me Car Finance
GMCF is authorised and regulated by the financial conduct authority. We aim to provide affordable car financing that fits our customers needs.

We provide our customers with the freedom to get the best  used car finance from a  dealer of their choice? You can do that with us.  With a  variety of options for how to finance your car?  We can do that for them too. We take the hassle out of finding and financing a car?  No need to worry if they have bad credit car finance with our resources all applications will be considered.

We give our customers the help choosing the right car finance deals. There are many ways to get car finance and even with a poor credit record people can use a guarantor, who guarantee car finance repayment on their behalf.
Evercreatures
Fancy advertising a unique wellington boot brand, based in the UK, and the only UK Welly Boot company to own our own manufacturing facility. Welcome to Evercreatures.
Founded in 2004, Evercreatures were one of the first manufacturers of Rubber Wellington Boots selling at country show, fairs and online. Today, we ship throughout Europe from our Lincolnshire Warehouse, and our brand is #1 in Japan.
We ensure the continued care and support of our workforce, knowing exactly how our team of highly skilled workers are treated. We take great pride in this.
Sapphire Eyewear
We are a luxury brand that sells stylish blue light glasses, sunglasses and transition glasses. 
We sell both prescription and non-prescription glasses.
Non-prescription glasses = £50

sunglasses = £60

transition glasses = £90

prescription glasses = £115
Our glasses help reduce eyestrain from exposure to blue light from digital devices

They also help improve sleep patterns as blue light reduces the production of melatonin (sleep hormone)

Our glasses are made of the highest quality acetates, they are durable with rich lustres, vibrant colours and have high tensile strength

Our lenses have superior optics that block blue light and improve contrast for sharp vision whilst eliminating symptoms of eyestrain

Our transition glasses are clear indoors with anti-blue light filter lenses and turn into sunglasses when the uv from the sun hits the lenses. The level of tint automatically adjusts to the level of sunlight.

We have a virtual try on tool where customers can try on the glasses online.

We are founded by an optometrist who is available 7 days a week for advice

Our optician also ensure the quality of our frames and lenses are of the highest order and checks off all the prescription lenses to ensure accuracy.

We donate a pair of glasses to people in need of eyewear in developing countries for every pair of glasses we sell.

Our target market are anyone who uses a digital device such as a computer, smartphone etc

Our glasses are becoming very popular as Christmas presents and we expect a big increase in sales in Q4 around Black Friday and Christmas.
What are you waiting for?
Take the first step now, you can join them through this link:
https://www.paidonresults.com/merchants/all-merchants.html