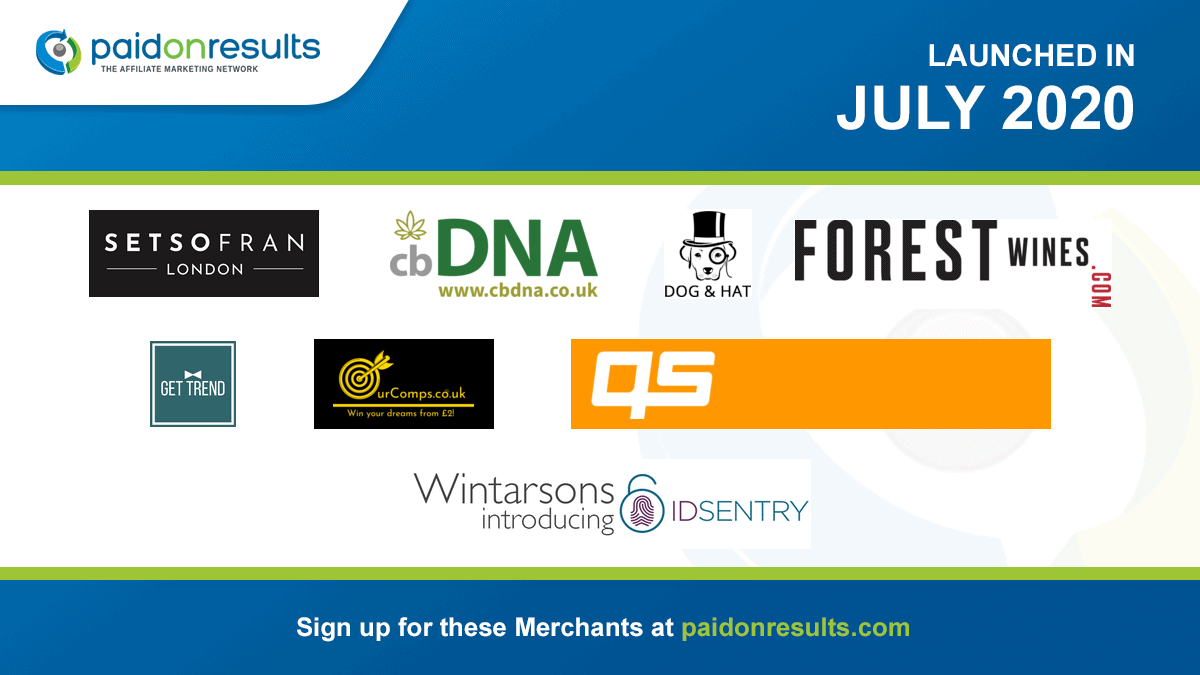 Paid On Results offers quick connections to merchant systems and automatic innovative updates, with the quickest payment times in the industry! What are you waiting for? Join now to become one of those merchants' affiliates who went live in July.
cbDNA
Demographics
Our products are unique in the fact that there isn't one set demographic they're targeted at, we have something that can help any age or person, CBD has been proven to help people with many different conditions, from Children with autism, to pensioners with arthritis. We even have people who use our CBD for their pets.
Forest Wines
Forest Wines is an organic wine specialist with the best selection of organic, natural, and low intervention wines.
We are a family-owned business and have come to create Forest Wines because we believe that everyone should be drinking better wine. Wine that's handcrafted and is free from chemicals and pesticides, made in the most natural way.
Wintarsons
We are an identity theft protection specialist who offer an online identity protection solution called ID sentry. You can check out our website www.wintarsons.co,uk. We provide a comprehensive service to keep your personal and financial profiles safe and your identity protected at all times.
Dog and Hat
Dog & Hat is a Multi Roaster Coffee Subscription.
People sign up to our subscription and get shipped 2,3 or 4 bags of coffee per month, and right now we are really popular, we have doubled or venue over the last few months, people are at home drinking coffee.
We have been listed in the Independent as one of the UK's leading subscriptions, this has generated 100's of sales. Our sustainability story is loved by all.
Quantisport
Quantisport is a sports betting company specialising in Horse Racing.  We use the latest in machine learning technology and cloud computing to generate highly accurate handicap ratings for all horses, in all races in the UK and Ireland each day.

Our custom algorithms are hosted on Amazon based servers that are running 24hrs a day 7 days a week.
Get Trend
Here at Get Trend we are excited about working with existing and new affiliates to help grow our business and increase sales revenue. We feel that working with you can help us achieve this goal.
We always keep an eye on the latest trends for kids and adults and some of the products you'll find on GetTrend you won't find anywhere else, as they are exclusive to our brand. We are talking of Disney licensed products, Marvel products, LOL Surprise, blockbuster movies merchandise and not only.
SETSOFRAN London
SETSOFRAN London is an online fashion store for women. We design every single piece to the highest quality. Not only do we want our fashion-forward customers to look unique, chic and elegant, but we also want them to be comfortable.

Our Current Collection
All seasons (party, night out, special occasion and casual)
Dresses (bandage, bodycon, midi & maxi)
Pants (cargo, faux leather)
Sets
Tops/ Shirts/ Blouses
Blazers
OurComps.co.uk
We're OurComps.co.uk, a bit like a well known lottery, but with a much better chance of winning big!
From cash to cars to technology to hot tubs(!), our competitions are for prizes which you want to win!
We've been operating since November 2019, and currently have over 13,000 fans on social media, and over 10,000 registered users.
The way we operate is simple. Entrants choose the competitions they would like to enter, answer the qualifying question, and pay the relevant entry fee. Once all entries are sold, the live draw is carried out on our social media channels using Google's random number generator. If your number is drawn, you win, simple!
Our entry fees are typically between £2-£5 per entry, with odds of winning starting at just 1 in 100!
What are you waiting for?
Take the first step now, you can join them through this link:
https://www.paidonresults.com/merchants/all-merchants.html